Blue Galaxy Nailart
Beter (een dag te) laat dan nooit wil ik jullie een heel mooi en gelukkig 2016 wensen! Hopelijk hadden
jullie een gezellige oudejaarsavond en hebben jullie ook genoten van die mooie zonnige eerste dag van
het nieuwe jaar!
Met mijn eerste nailart van dit jaar neem ik jullie mee de ruimte in waar we een aantal lichtjaren hier
vandaan de melkweg van dichtbij gaan bekijken. Fasten your seatbelts and get ready for the launch!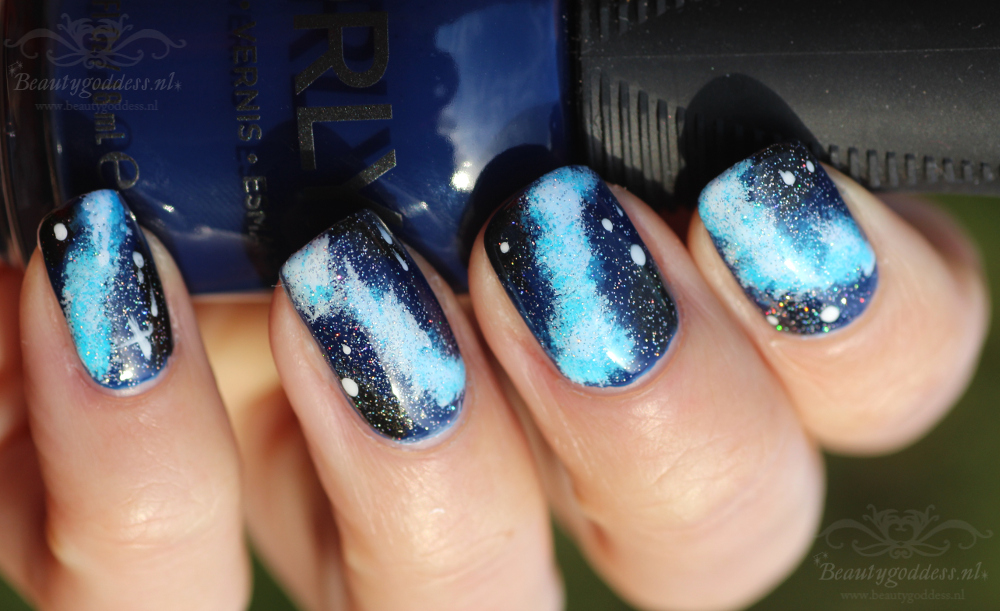 Ik ben dol op Galaxy nailarts en heb er al heel wat gemaakt dus toen ik deze creatie van NailsByCambria
tegenkwam, besloot ik voor een blauwe variant van galaxy nailart te gaan.
Voor deze nailart gebruikte ik ORLY Midnight Show (donker blauw) als basis kleur. Voor het maken van
de verschillende nevels en een optisch driedimensionaal effect gebruikte ik DJ Blue My Mind (lichtblauw)
van China Glaze, Bourjois Monster Blood (zwart) en OPI's Alpine Snow (wit). Met Fairy Dust holografische
topcoat van China Glaze heb ik de galaxy nailart afgemaakt en herken je er pas echt een sterrenhemel in.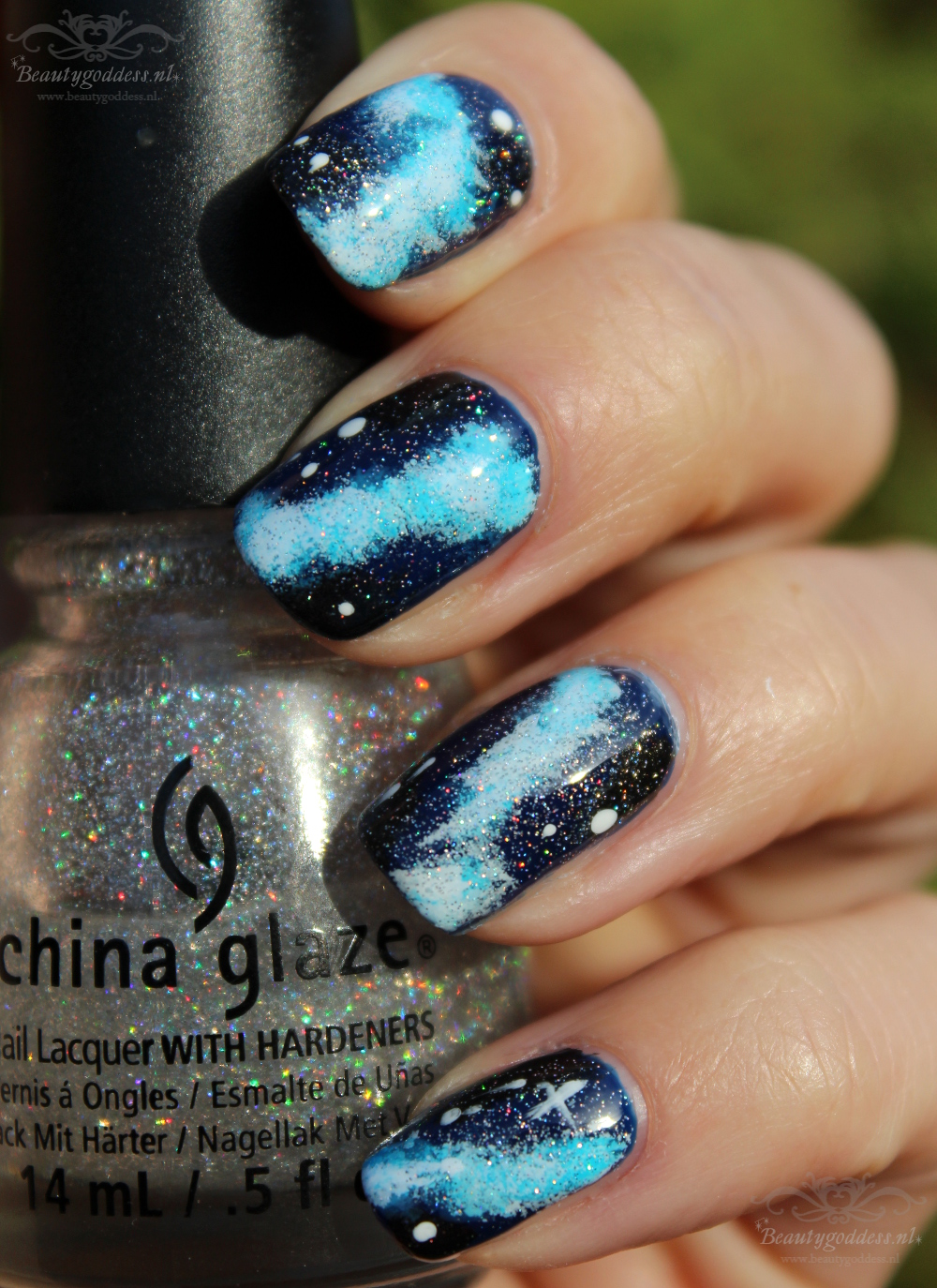 Hieronder zien jullie de Galaxy nailarts die ik eerder heb gemaakt. Van links naar rechts en van boven
naar beneden: Easy galaxy nailart, Baked galaxy nails, Matte pastel galaxy nails en Galaxy effect nails.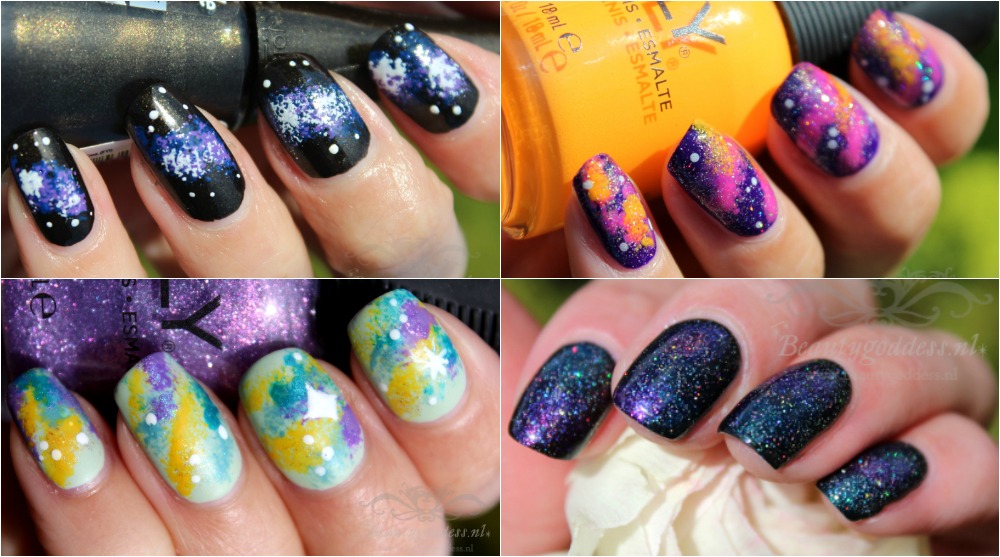 Wat vinden jullie van Galaxy nailart en is het iets dat jullie zelf ook (zouden) uitproberen?