Chocolate Cherry Nails
Deze nails of the day is geinspireerd op
heerlijke chocolade met warme kersen.
Ik vond het leuk om drie kleuren nagellak
van de OPI Swiss Collectie te combineren
en dit is het resultaat geworden.
klik op de foto voor een vergroting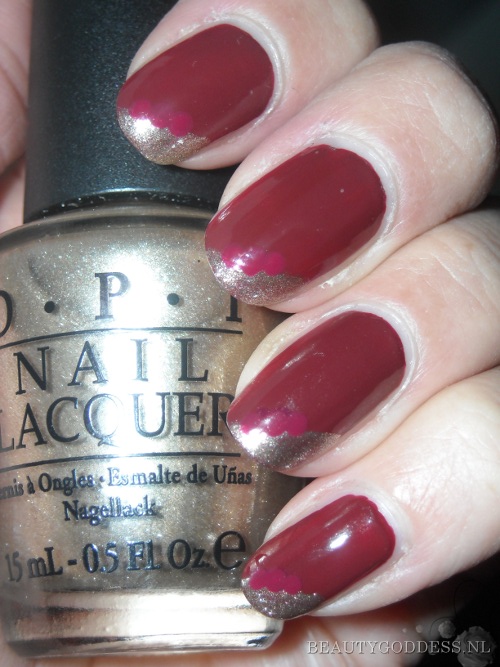 Ik moest gelijk aan dit lekkere hapje denken toen ik mijn
nagels had gedaan.  Hmmm!!!
Op de foto draag ik een base coat van Ados,
OPI's I'm Suzy & I'm a  chocolic (de rood-bruine kleur),
Glitzerland (gouden kleur) en de dots zijn gemaakt
met From A to Z-Urich.
Wat vinden jullie van deze creatie?