Essence where's the party nails
Where's the party van Essence
heb ik gewonnen met een winactie
van Femke.
Ik vind het een heel mysterieus
lakje. De ene keer lijkt hij meer
groen en de andere keer juist
meer paars. Maar ook heeft hij
iets van grijs in zich. De kleur
wordt helemaal bepaald door
de lichtval op dat moment.
Het was ook erg moeilijk om hem
goed op de foto te krijgen. Eerdere
pogingen mislukte, maar vandaag zat
alles eindelijk een beetje mee en was
het licht ook goed.
klik op de afbeelding voor een vergroting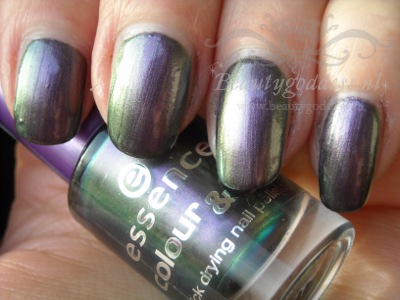 Dit is zo'n typisch kleurtje dat me niet snel zal gaan vervelen!
Ik vind hem echt super mooi. De lak is helaas wel een beetje
stroperig waardoor hij niet altijd heel fijn lakt.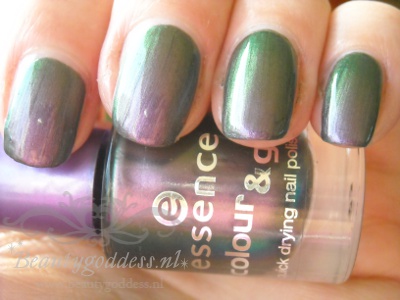 Ik heb al ruim een kwart gebruikt van dit flesje en ik denk dat ik alvast
een reserve ga inslaan voordat Essence beslist om dit kleurtje een keer
uit de collectie te halen…
Op de foto draag ik overigens een basecoat en topcoat van Seche en
heb ik 2 lagen van Where's the Party opgedaan voor een mooie dekking.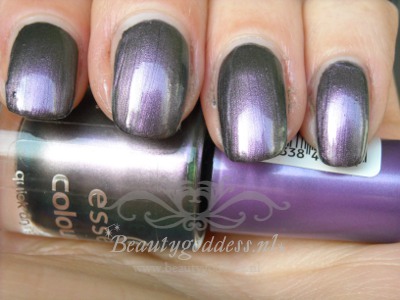 Dit lakje kost 1,29 euro (5 ml) bij het Kruidvat .
Wat vinden jullie van dit lakje?