Essie Sunshine State of Mind
Eerder deze week liet ik jullie vijf lakjes uit Essie's nieuwe lente collectie 'Lounge Lover' zien. Het zesde lakje
uit deze collectie: Sunshine state of Mind ontbrak toen nog, maar kreeg ik een paar dagen later binnen. Mijn
idee was om de swatch foto's toe te voegen aan mijn artikel over deze collectie, maar omdat ik deze kleur zo
mooi vind, wijd ik er zelfs een heel artikel aan en heb ik er een tropische nailart mee gemaakt. Kijk snel verder!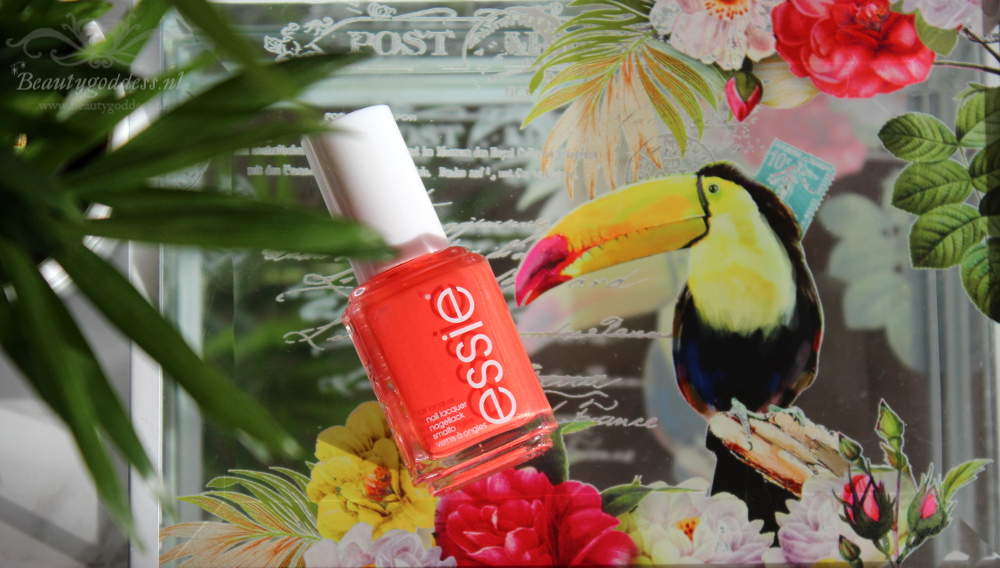 A flamingo with a Sunshine state of mind, zo heb ik deze nailart genoemd. Voor wie mij volgt op Instagram
heeft mijn flamingo nailart gisteren al voorbij zien komen. Ik tekende de omtrek van de flamingo met Essie Blanc
op Poolside service, van de Lounge lover collectie. De flamingo kleurde ik in met Sunshine state of mind, zijn buik
maakte ik met Tart deco van Essie. Voor het wit van de ogen gebruikte ik wederom Blanc van Essie en voor de
pupil en de snavel gebruikte ik, bij gebrek aan een gitzwarte nagellak van Essie, Monster Blood van Bourjois.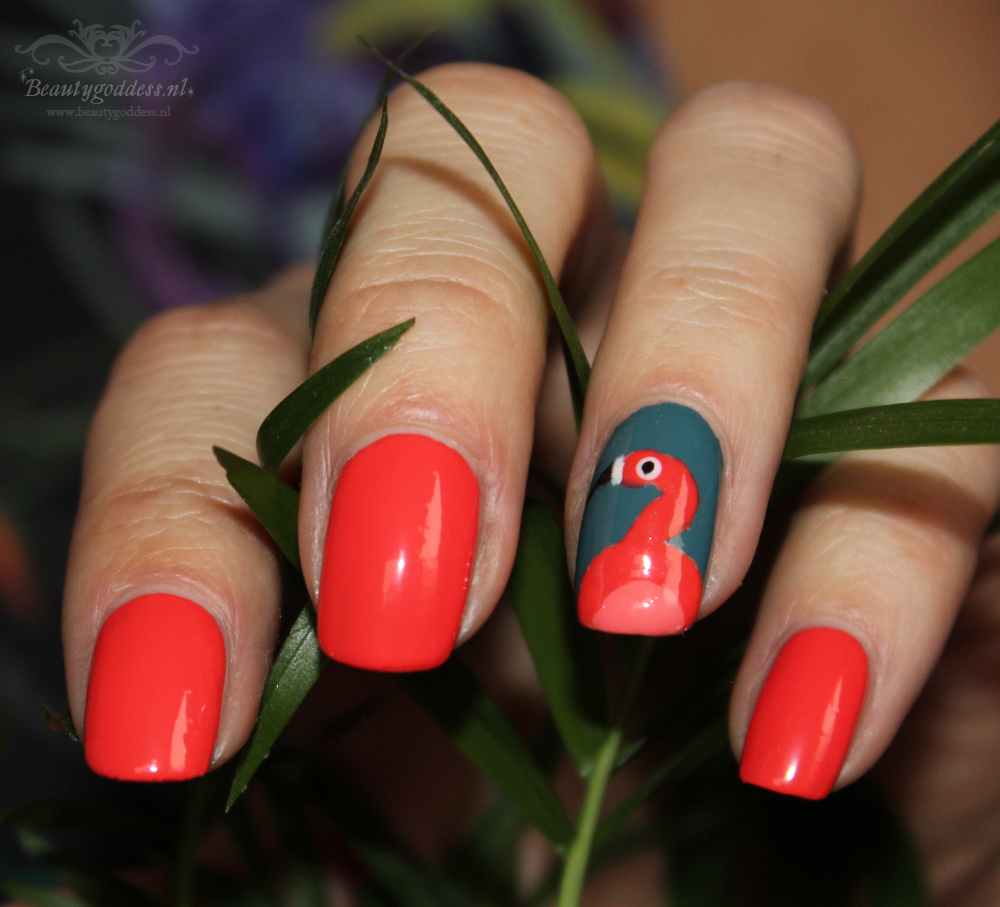 Sunshine State of mind is een prachtige oranje koraal kleur. Door deze lak kom ik alvast in vroege zomerse sferen.
Koraal kleurtjes draag ik normaliter meer in de zomer, maar ik laat deze lak zeker niet tot de zomer in de kast staan!
Sunshine state of mind lakt prettig, droogt snel en geeft een goede dekking met twee lagen.
Essie's Sunshine state of Mind is verkrijgbaar bij Pretty Polish voor € 9,99 .
Wat vind jij van Sunshine State of mind en zou jij hem nu al dragen of bewaren tot de zomer?