Sweet summer roses
De felle neon lakjes die jullie de afgelopen tijd veel voorbij hebben zien komen maken vandaag plaats
voor deze zoete en romantische nailart. Ik ben de laatste tijd helemaal gek op koele roze tintjes en
besloot Instant Antidote van ProNails te combineren met rozen waterdecals die ik nog had liggen.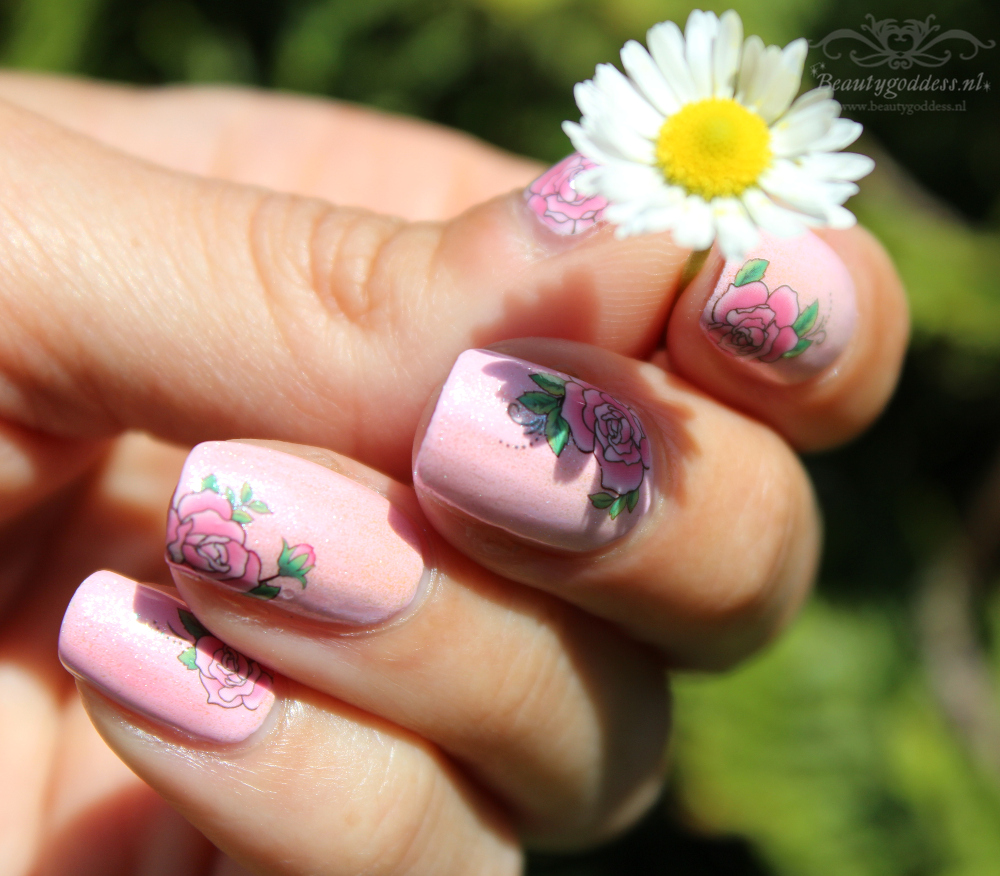 Vorig jaar kocht ik een aantal waterdecals bij The Born Pretty Store, waarvan ik de geisha decals (bekijk hier)
als eerste uitprobeerde. Ik vind deze waterdecals echt geweldig want ze zijn zo dun dat ze versmelten met je
nagellak waardoor het net lijkt alsof je ze er zelf op getekend hebt.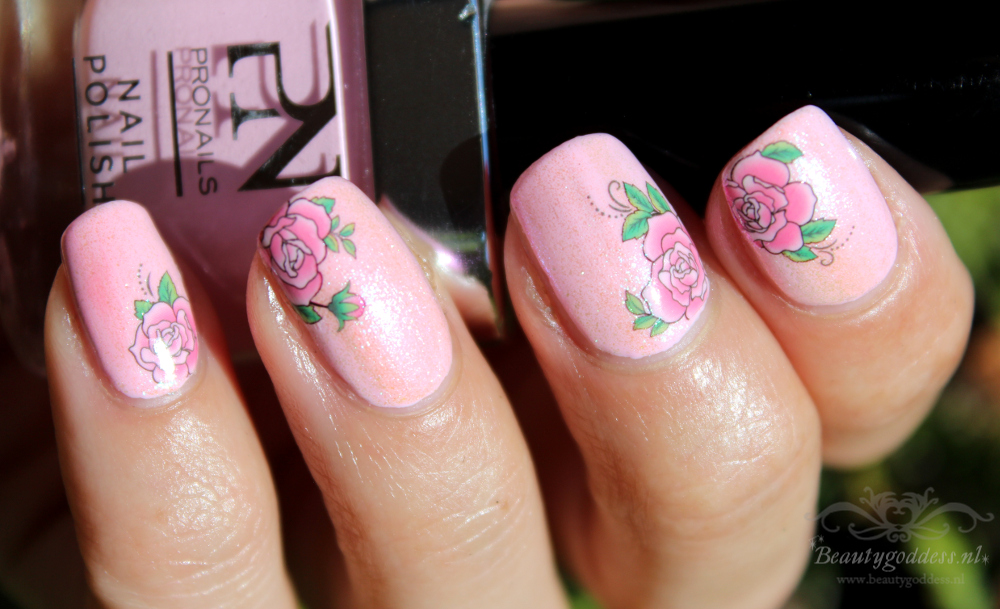 Ik bracht de waterdecals aan op twee lagen Instant Antidote van ProNails uit hun Bleached lente/zomer
collectie van vorig jaar en bracht er Diamond Strength Crystal Beading van Sally Hansen over aan voor
de nodige shimmers. Op de foto's kun je het helaas niet zo goed zien maar Crystal Beading heeft prachtige
blauw/roze duochrome shimmers .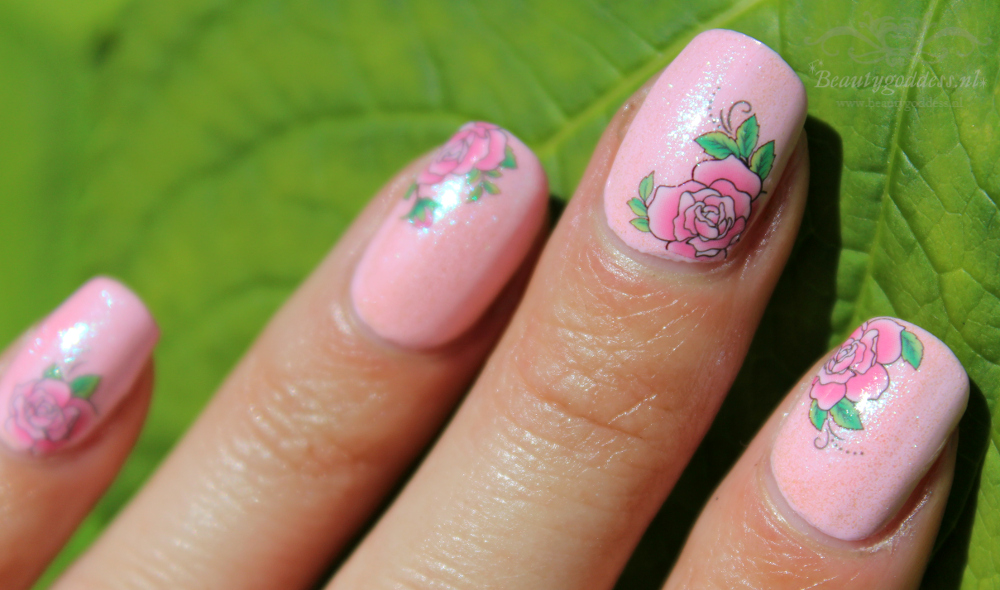 Wat draag jij het liefst op dit moment: koele roze tinten of ga je voor felle neon nagellakjes?