Review TBS Jolly Orange bad & douchegel
The Body Shop had vorige week een
geweldige Face Book actie waarmee
je een gratis full size Jolly Orange bad
& douchegel kon ophalen bij The
Body Shop. Natuurlijk kon ik deze
actie niet aan mijn neus voorbij
laten gaan en haalde mijn gratis
exemplaar zaterdag op.
klik op de afbeelding voor een vergroting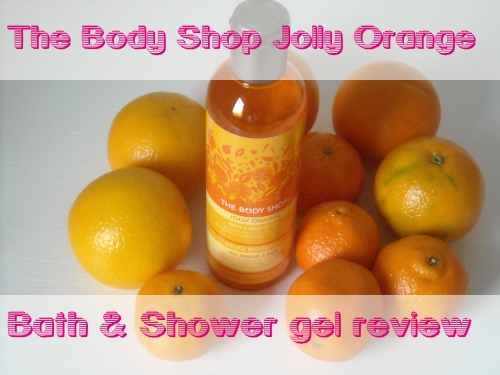 Wat zegt The Body shop over Jolly Orange bad & douchegel
Een zacht en weldadige schuim waardoor je huid fluweelzacht
aanvoelt, ideaal voor een ontspannend bad of een verkwikkende
douche.
Het uiterlijk
Wat me meteen opviel aan de gel waren de stukjes die erin zitten.
Volgens mij zijn dit stukjes sinaasappelschil. Het ziet er leuk uit,
maar heeft volgens mij geen functie. De gel zit in een handige
doorzichtige flesverpakking. Zo zie je precies hoeveel er nog in zit.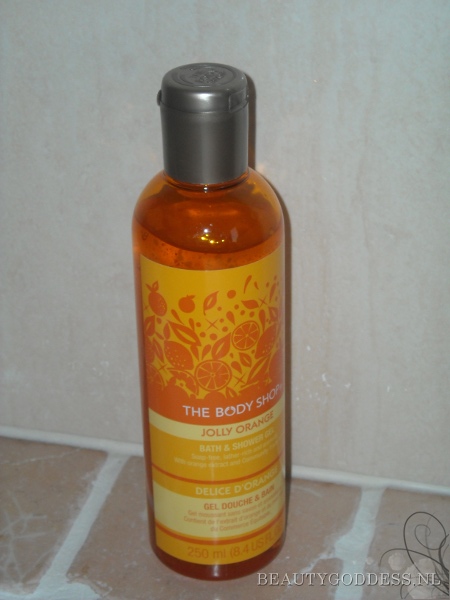 De geur
Deze douchegel heeft een hele zachte en licht zoete sinaasappelgeur.
Ik had een heftige citrus geur verwacht, maar gelukkig is de geur heel
subtiel. Ik houd wel van sterke citrus geuren, maar vaak alleen in de
ochtend om een beetje wakker te worden

.
De gel is stevig en schuimt goed. Je hebt er maar een klein beetje
van nodig omdat ie zo lekker schuimt.
Mijn Mening
Een fijne gel met een heerlijke frisse geur. Echt iets voor mij!
Mijn huid voelt na het gebruik van de gel niet fluweelzacht aan
zoals TBS belooft, maar heeft daarna echt nog verzorging nodig.
De gel droogt mijn huid niet extra uit, maar voedt het verder ook
niet. Ik zou deze gel alleen al vanwege de geur en het romige
schuim zeker zelf opnieuw kopen!
Jolly Orange Bad & douchegel kost 8 euro voor 250 ml en
maakt deel uit van een complete "Jolly Orange lijn".
Je kunt mijn artikelen tegenwoordig voorzien van een waardering!
Zie de sterretjes bovenaan het artikel . Laat me weten wat je vindt en
waardeer dit artikel!