Nieuwste Benefit Crescent Row geur: Always in the mood Miss Gina
Vorige maand lanceerde Benefit hun nieuwste Crescent Row
geur "Always in the mood Miss Gina". Miss Gina is geïnspireerd
op een van de eerste Crescent Row geuren: My Place or
Yours Gina.
Vond je My Place or yours Gina eigenlijk een tikkeltje te zwaar
net als ik dan word je vast heel nieuwsgierig naar de lichtere
Miss Gina dat een heerlijke frisse zomerse geur belooft te zijn
waarin citrus noten verwerkt zijn.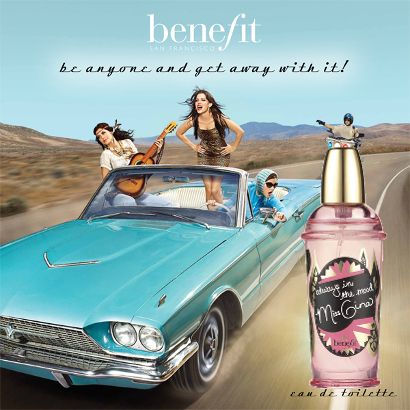 Hadden jullie deze nieuwe Crescent Row geur al ontdekt? Ik kwam hem per toeval
vandaag tegen in de webshop van Douglas en ook op Internet is er (nog) niet veel
te vinden over deze nieuwe geur. En dat is jammer want volgens mij is Miss Gina
zeker de moeite waard!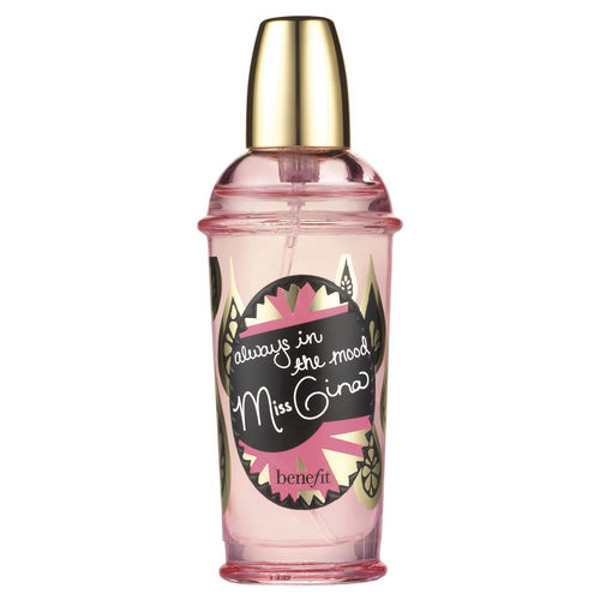 Ook de doorzichtige verpakking van Miss Gina is anders dan de andere Crescent Row
geuren. Handig dat je kunt zien hoeveel er nog in het flesje zit, al vond ik de andere
flesjes er wel iets luxer uitzien. Maar het is gewoon leuk dat Benefit blijft vernieuwen
vind ik.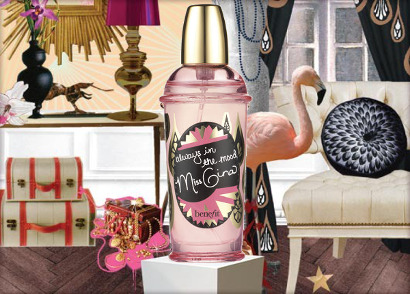 Natuurlijk heeft Benefit ook aan Miss Gina een gedicht opgedragen dat haar persoonlijkheid
omschrijft:
Miss gina aims to tease
she likes to be kissed
so racy & carefree
just try to resist
everyone wants her…
and many have tried
oh, the things they'll do
"just to be by her side".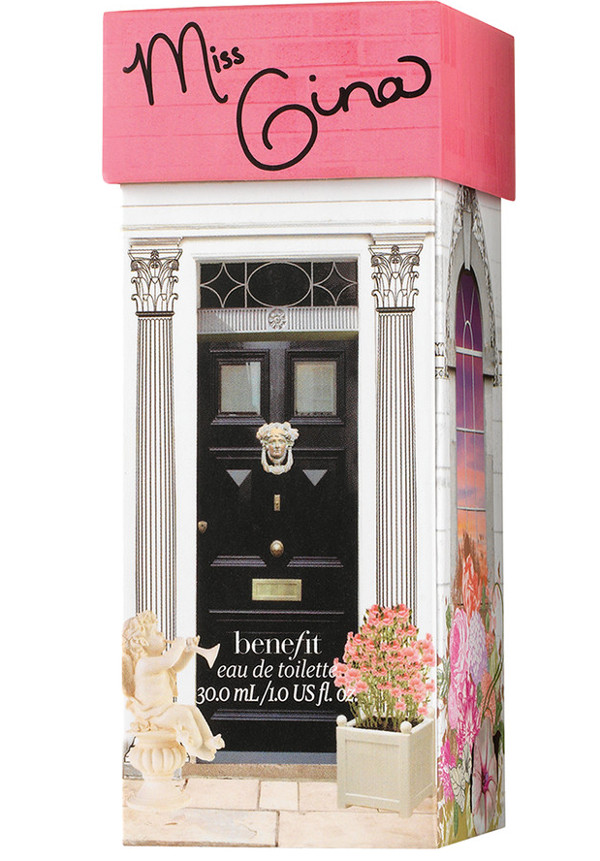 Ik heb Miss Gina zelf nog niet geroken, maar ik ga dat zeker doen zodra ik bij de Douglas in
Utrecht ben!
Zijn jullie ook zo benieuwd naar Miss Gina?
Benefit Always in the Mood Miss Gina eau de toilette (30 ml) is voor 37 euro te koop mij Douglas.