Benefit lanceert Puff Off: Get Ready to Iron and puff off!
Vanaf vandaag ligt Puff Off, een spiksplinternieuw en veelbelovend Benefit
product, in de winkels. Had je nog wel eens de neiging om je strijkbout
onder je ogen te zetten om die afschuwelijke wallen of oogzakjes mee glad
te strijken? Benefit to the Rescue! Strijken krijgt met Benefit's Puff Off
een hele nieuwe dimensie. Maak snel kennis met Benefit's eerste lancering
van 2015!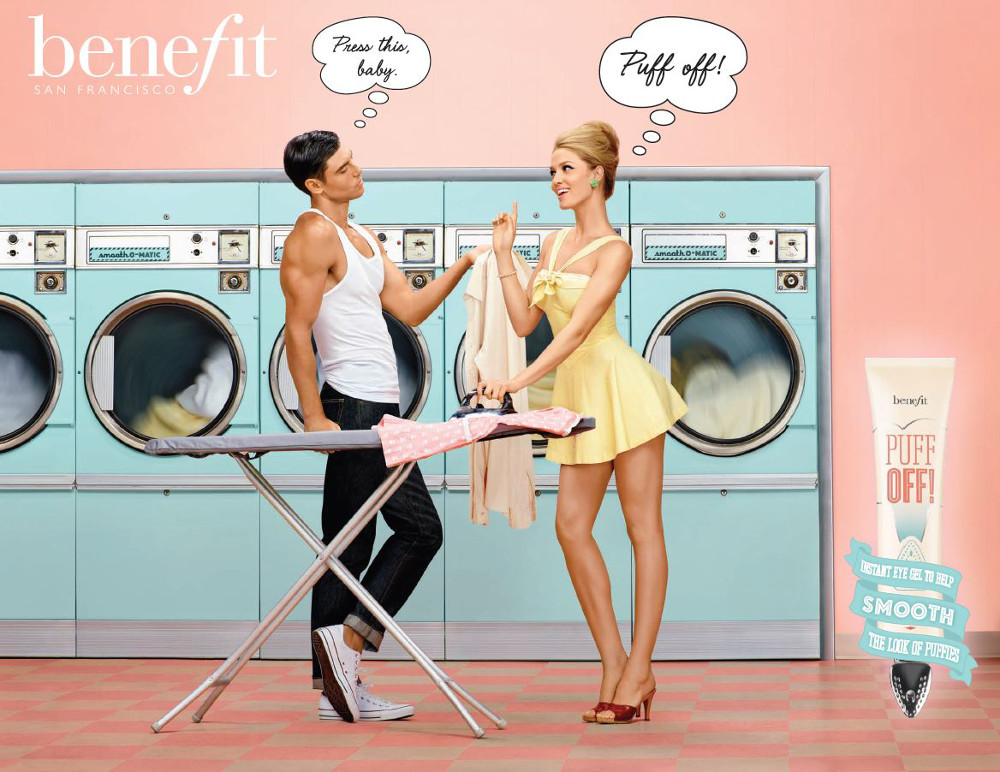 Benefit had het jaar wat mij betreft niet beter kunnen beginnen. Puff Off klinkt mij namelijk
als muziek in de oren. Ik heb zelf een gruwelijke hekel aan strijken en ik doe dit dan ook
alleen in uiterste nood, maar het gladstrijken van die akelige wallen is iets waar ik mijn
hand niet voor om draai 🙂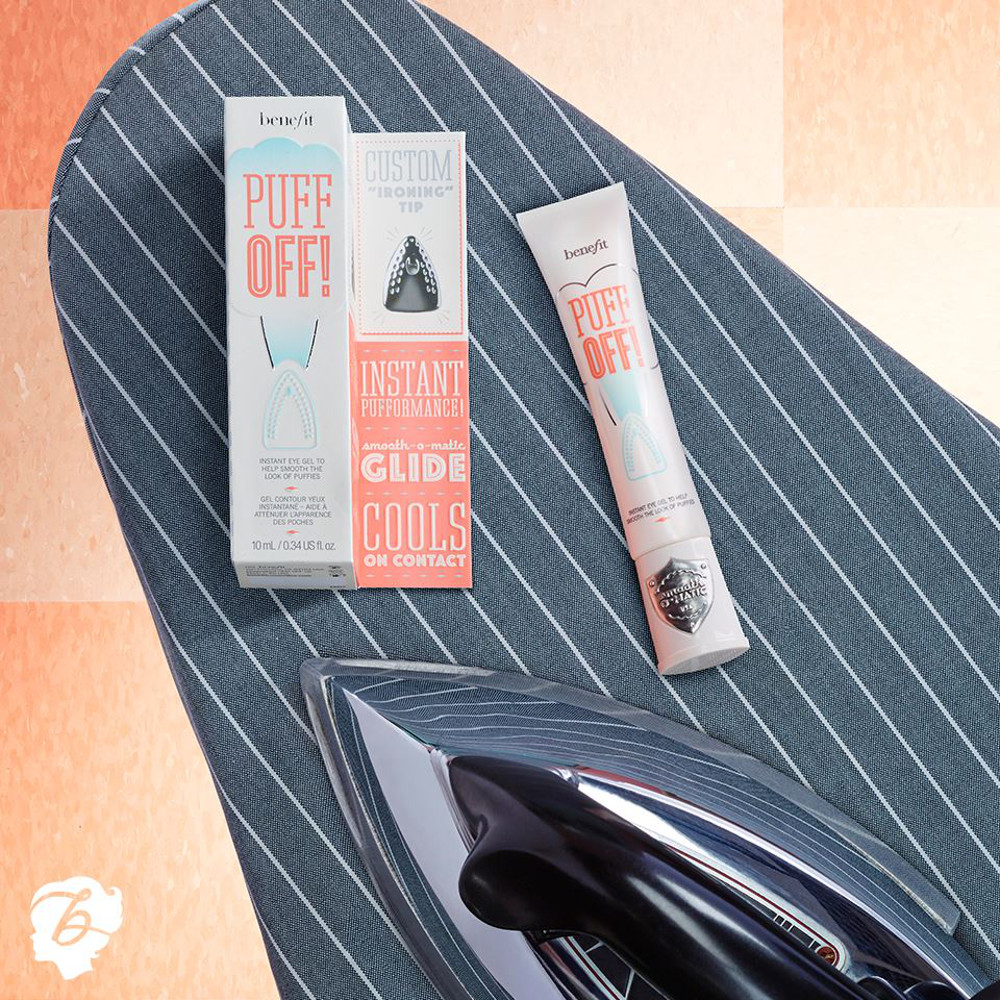 Wat is Puff Off:

Het is een oogcontourgel waarmee je je oogcontouren kunt gladstrijken en wallen en rimpeltjes
satijnzacht worden

Eenmaal aangebracht heeft de gel een verkoelende werking  en onmiddellijk resultaat.
Iron away for a smoother day!

Puff Off heeft een applicator in de vorm van een schattige strijkijzer punt

Je kunt Puff Off zowel onder als over je make-up aanbrengen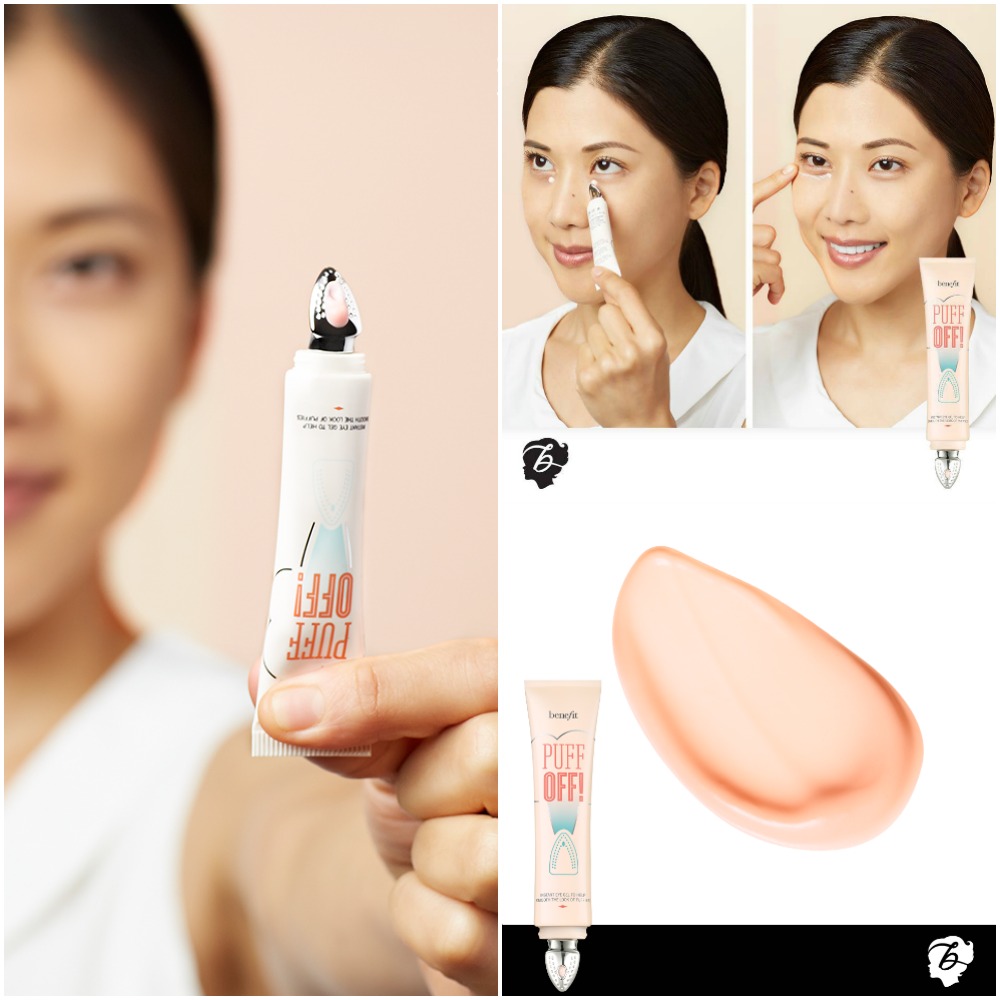 Benieuwd naar Puff Off? Ik ben hem op dit moment uitgebreid aan het testen. Binnenkort vertel ik
jullie er meer over! Stay Tuned!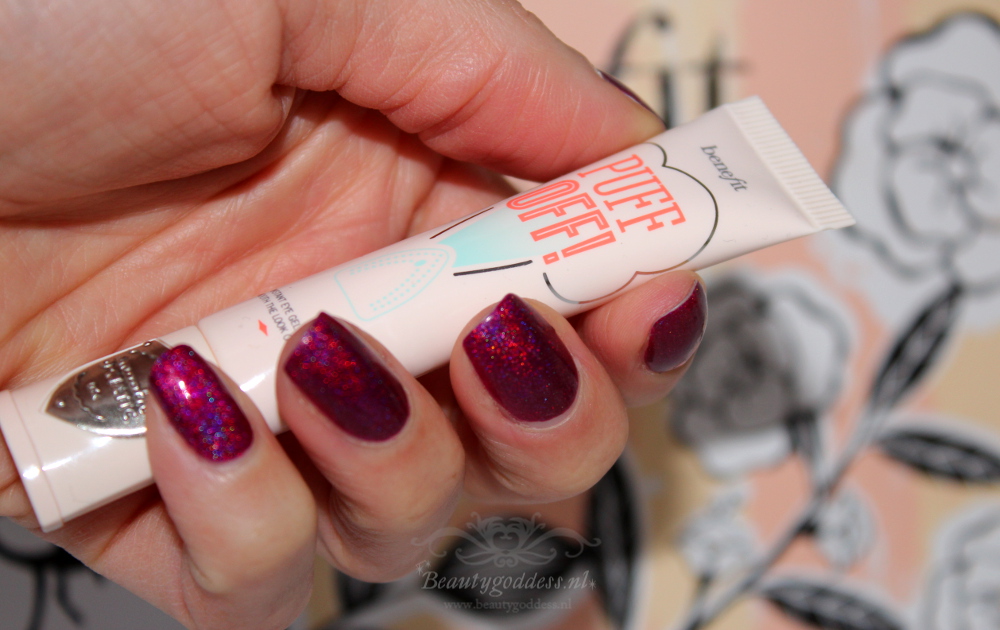 Benefit's Puff Off is vanaf vandaag verkrijgbaar bij Douglas voor 29,50 euro.
Wat is jullie eerste indruk van Puff Off?