Wat is je max tag
Van Rinah kreeg ik laatst een leuke tag waar
ik echt even over na moest denken.
De vraag is wat je maximaal uitgeeft aan
beautyproducten.
Het hangt bij mij van zoveel dingen af:
van mijn bui, het weer of mijn salaris net
gestort is en of ik toevallig een kadobon
heb liggen en dat soort dingen. Dat is
wel herkenbaar denk ik.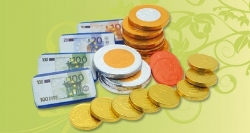 Ik heb mijn best gedaan en het lijstje naar
eer en geweten ingevuld

.

Dagcreme € 35,=
Reinigingsproducten  € 5,=
Foundation  € gebruik ik niet
Concealer  € 10,=
Blush € 25,=
Highlighter  €
Lipstick  € 25,=
Lipgloss  € 15,=
Parfum  € 50
Oogpotlood  € 15,=
Oogschaduw € 15,=
Mascara  € 10,=
edit: eigenlijk  hoort nagellak er ook bij vind ik dus die voeg ik even toe
Nagellak € 7,50
Ik tag de volgende ladies:
Marijke, Tatjana en Hanne. Ik ben heel
benieuwd naar wat jullie max is op het
gebied van beauty!