Vandaag krijgen jullie het derde en laatste deel te zien van de nieuwste zomercollectie van
China Glaze: Electric Nights. Deze vier lakjes zijn het meest opvallend van de hele collectie
en zul je zeker indruk mee maken deze zomer. Yes, I saved the best for last!!
Daisy know my name? is een neongele nagellak, knalt ie ook bij jullie van je beeldscherm?
Bij mij in ieder geval wel! Op de foto draag ik drie lagen Daisy know my name?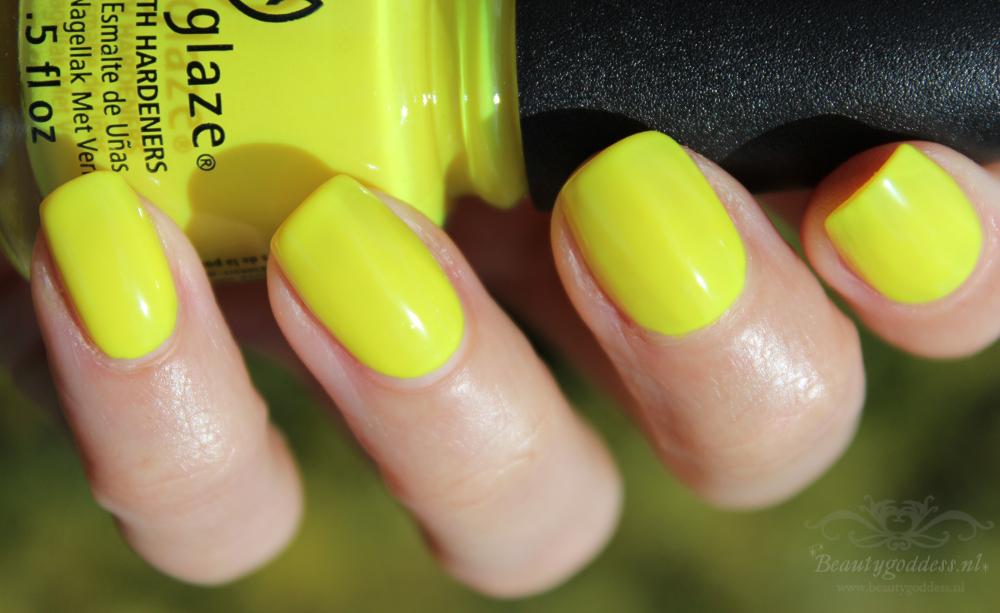 Home Sweet House music is mooie en warme oranje kleur, een perfect Koningsdag lakje,
of niet soms? Op de foto draag ik drie lagen Home Sweet House Music.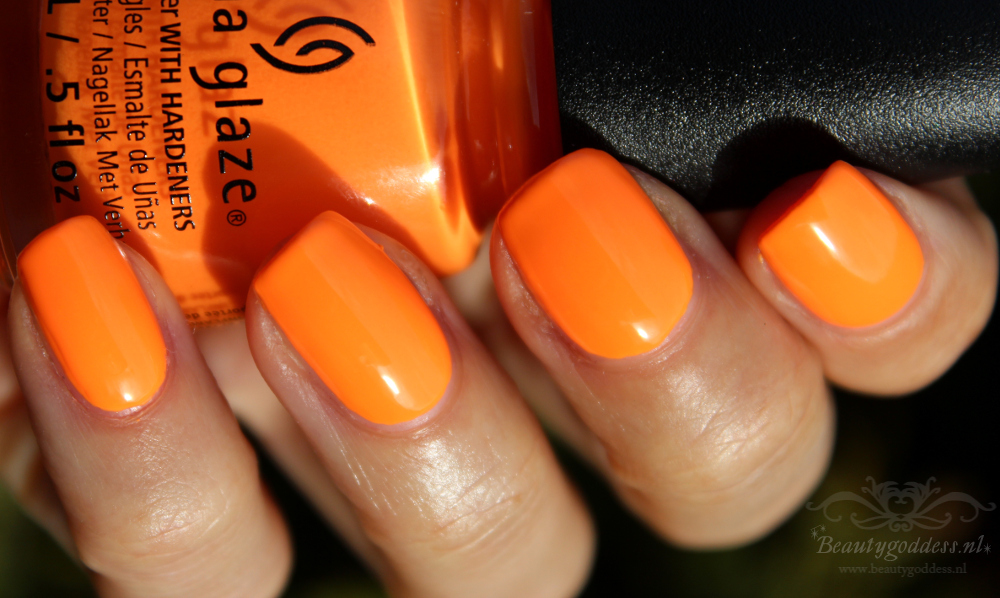 Point me to the party is een vrolijke multicolor glitterlak met transparante basis. Op
de foto draag ik twee lagen Point me to the Party.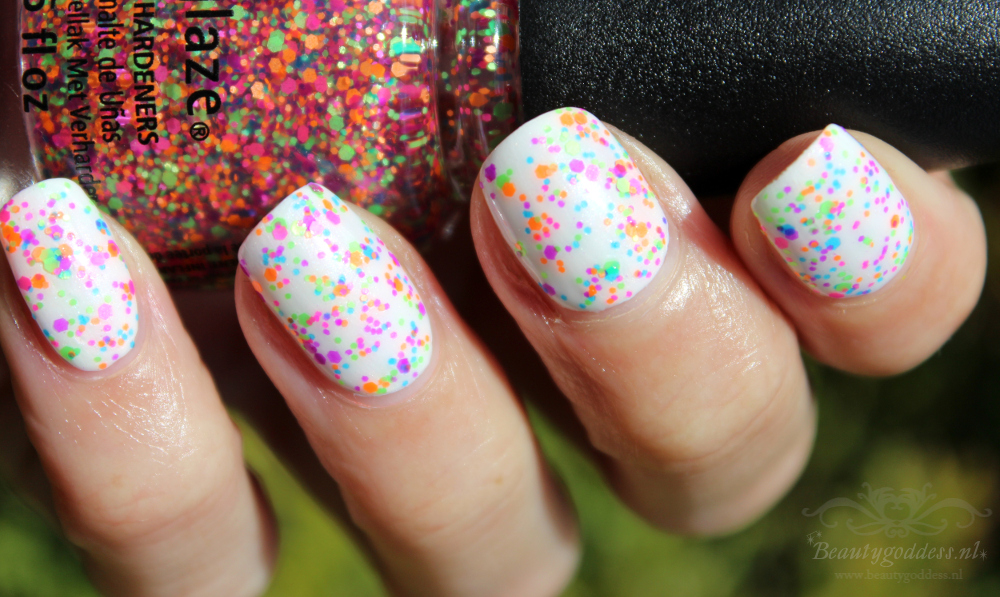 Red-y to Rave is een oranje-rode nagellak die nóg meer zou knallen op een zongebruinde huid,
iets dat ik zeker van plan ben om uit te proberen deze zomer! Op de foto draag ik twee lagen
Red-y to Rave.
Deze vier lakjes lakken net als de andere China Glaze nagellakken van de Electric Nights collectie
fijn, hebben een prettige vloeibare textuur en drogen snel. Het ene lakje heeft een betere dekking
dan de ander, maar gezien de snelle droogtijd vond ik dat zelf niet zo'n issue.
Hieronder zijn jullie alle nagellakken uit de China Glaze Electric Nights collectie, welke vind
jij het mooiste?
In de collage hieronder zien jullie v.l.n.r. en van boven naar onder:
Treble Maker, Let the beat drop, UV to be
DJ blue my mind, Can't I get an untz untz, Plur-ple
Violet Vibes, Point me to the Party, Glow with the Flow
Home Sweet house music,  Daisy Know my name?, Red-y to rave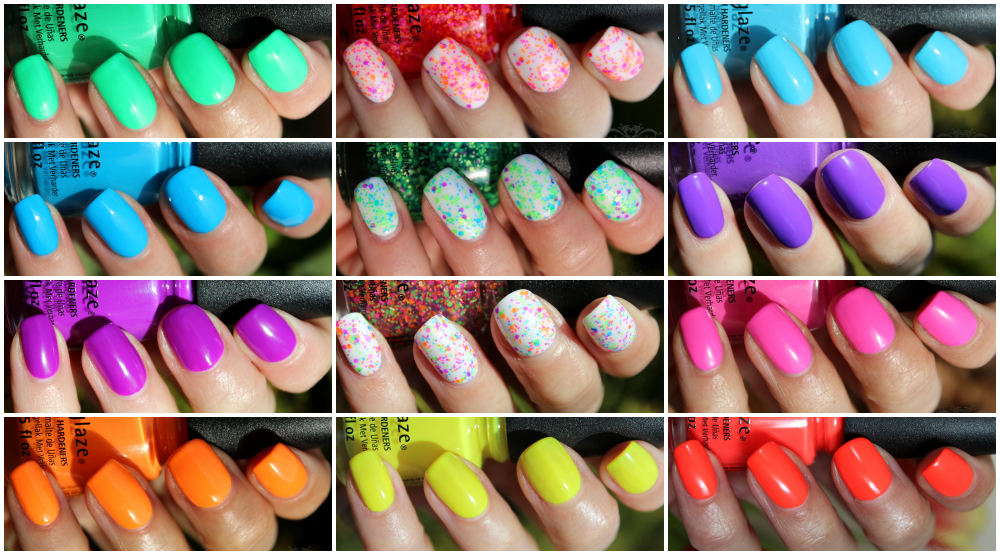 De China Glaze Electric Nights collectie is verkrijgbaar bij webshop Pretty Polish. De lakken
(14 ml) kosten 5,95 euro per stuk
Check hier voor deel 1 en 2 van de China Glaze Electric Nights collectie