Rockin' on Alcatraz
Alcatraz Rocks van OPI kreeg ik dankzij de vriendin van een
collega die een bezoekje bracht aan New York. In Amerika
kost dit lakje omgerekend maar 7 euro, can you believe it!!
En oh! Wat ben ik er blij mee!
Alcatraz Rocks hebben jullie waarschijnlijk al vaak genoeg voorbij
zien komen, vandaar dat ik deze geweldige liquid sand nagellak
van OPI combineerde met een nailart van striping tape.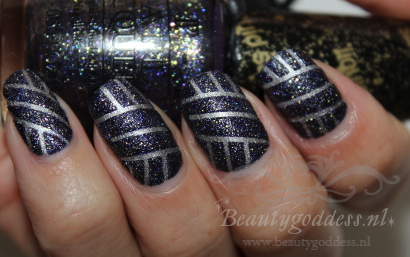 Ik kan het niet vaak genoeg zeggen.. maar Alcatraz Rocks is echt een geweldig
mooi lakje. De basis is donkerblauw, maar de blauwe, gele, paarse en roze shimmers
glinsteren je tegemoet zodra de lak in aanraking komt met licht. Of het nu zonlicht
is of kunstlicht… het effect is gorgeous!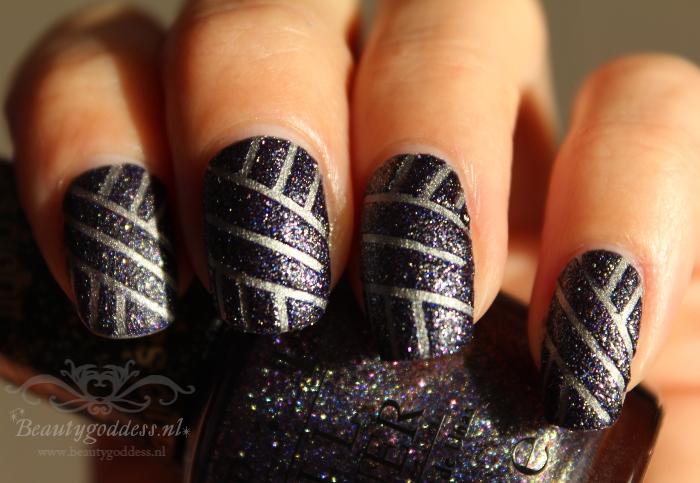 De volgende producten heb ik gebruikt:
– Trind Nail Brightener als basis
– H&M Matte Metallic nailpolish in Silver
– OPI Alcatraz… Rocks
– Striping tape voor het patroon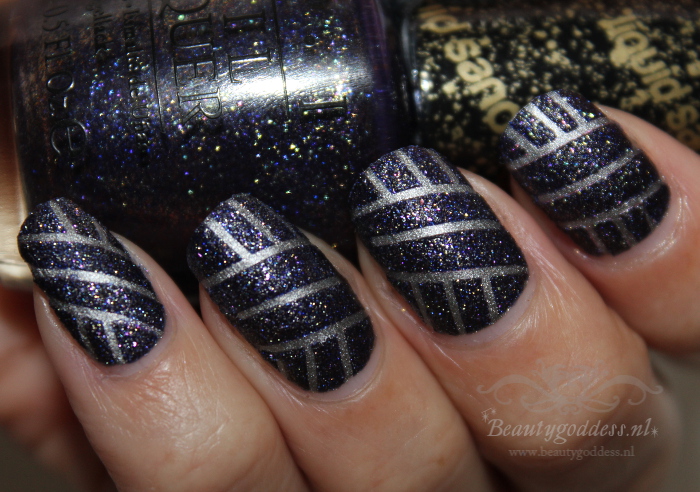 Ik vond het moeilijk om foto's uit te kiezen omdat Alcatraz Rocks er steeds weer
anders uitzag. Het is een beetje een chizofreen lakje

.. maar dan wel
Insanely Beautiful!!
In indirect zonlicht leek Alcatraz Rocks best licht van kleur.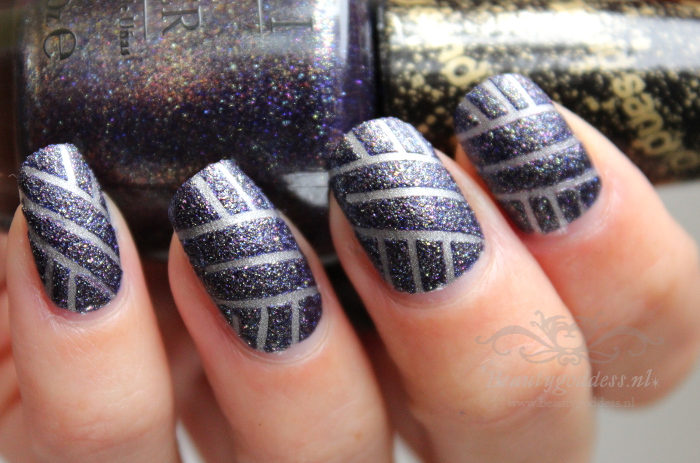 Tijdens het vastleggen van de nailart sloeg het weer ineens om en verdween de zon achter
dikke regenwolken. Ik moest vervolgens binnen met de flitser aan foto's maken. De foto's
zijn erg goed gelukt vind ik. Zo ziet Alcatraz er by night uit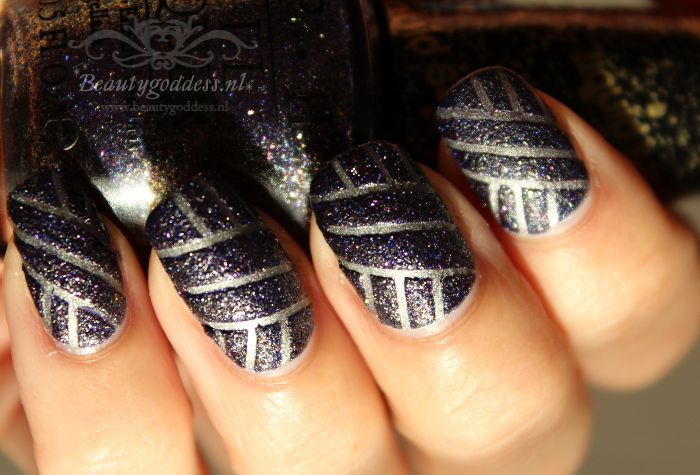 Houden jullie ook zo van liquid sand nagellak?