Essence Cool Breeze Jewel effect nails
Toen ik van de week swatches zag van Essence's Jewel effect nails
topcoat dacht ik direct: wow, die moet ik hebben!!! Ik had me
voorgenomen om dit jaar geen nagellak meer te kopen, maar voor
deze topcoat ben ik toch gezwicht.
Lees verder voor de close-up swatches van dit juweeltje!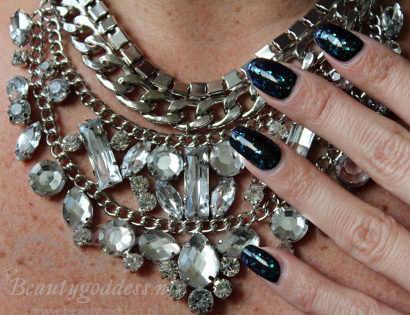 In de winkel lag nog maar één flesje Cool Breeze en had ik mazzel want ik heb gelezen dat
Cool Breeze uit het assortiment gaat. In de voorjaarscollectie 2014 van Essence zag ik wel
Jewel effect topper "Jewels in the pool" die wel wat weg heeft van Cool Breeze.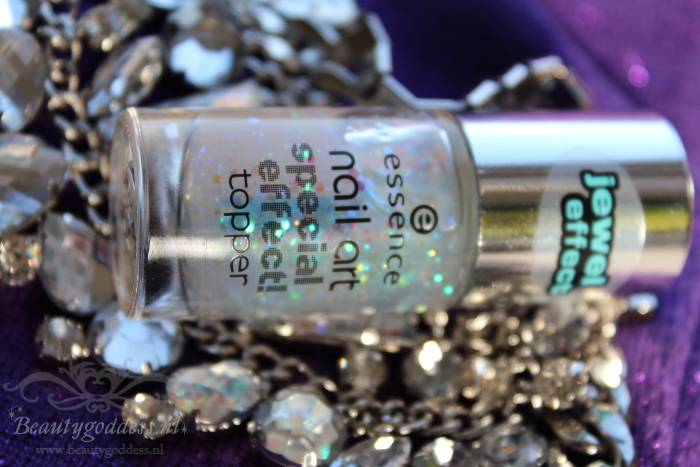 Ik heb Cool Breeze over Bourjois Monster Blood aangebracht en dat gaf een mooi effect.
In Cool Breeze zitten blauwe en groene hexagons glitters en hele fijne gouden glittertjes. Ik
probeerde Cool Breeze in eerste instantie uit op een donker paarse nagellak, maar dat gaf
een minder mooi effect. Op zwart vind ik hem toch het mooiste.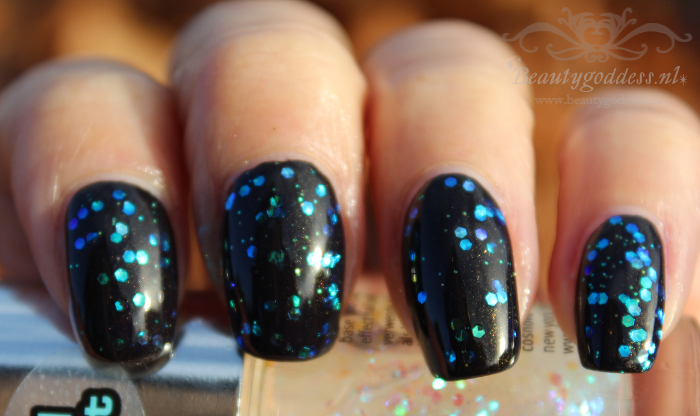 Na twee lagen was ik tevreden over de hoeveelheid glitters en omdat de lak een beetje
bobbelig aanvoelde, bracht ik nog een topcoat aan waarna alles lekker glad was.
Ik ben in ieder geval helemaal dol op deze topcoat. Als je hem nog kunt vinden bij
het Kruidvat of de Trekpleister kost hij 1,89 euro.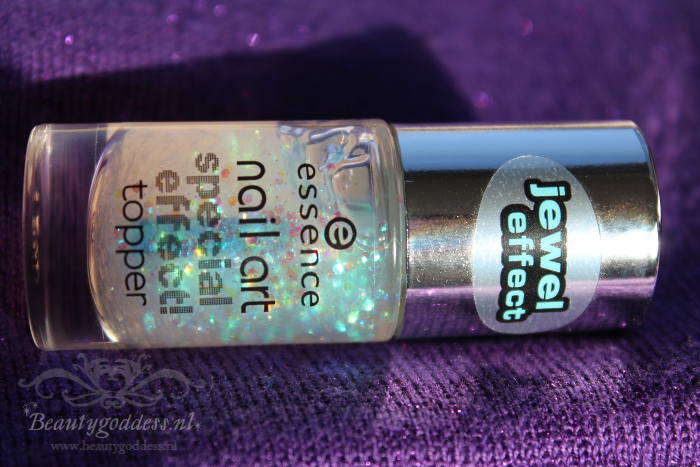 Wat vinden jullie van deze topcoat?