OPI From A to Z-Urich notd
Door het weer van de afgelopen
tijd ben ik alvast een beetje in
de herfstsfeer gekomen. De
knalkleurtjes zijn voor mij alweer
een beetje passé en ik viel dan
ook als een blok van A to Z-Urich
van OPI. Een prachtig mooi 'herfstig'
rood kleurtje van de Swiss Collection
die OPI vorig jaar herfst uitbracht.
klik op de afbeelding voor een vergroting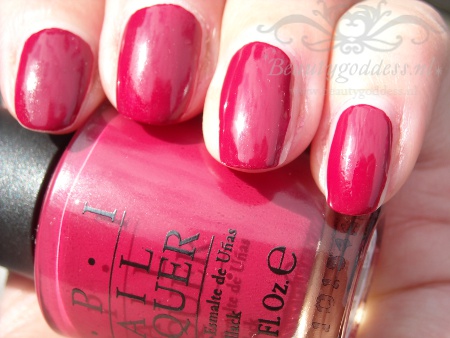 Vorig jaar kreeg ik maar liefst alle nagellakken uit de Swiss Collection voor mijn verjaardagen ik was
aan deze kleur nog helemaal niet toegekomen… shame on me want hij is hartstikke mooi! Ik heb
zelfs mijn teennagels ermee gelakt.
In het licht is hij echt rood, maar in de schaduw lijkt hij ook iets bruin. Hij doet me denken
aan herfstbladeren en het soort zonlicht dat we in de herfst hebben.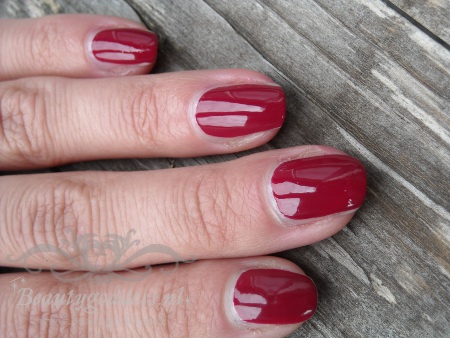 Ik heb mijn nagels gelakt met een basecoat, 2 lagen From A to Z-Urich en Seche Vite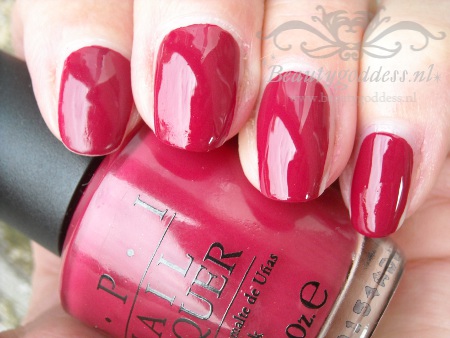 Beginnen jullie ook al meer in herfst sferen te komen met nagellak?