Mix and Match – All I want for Christmas nailart
Tijdens de kerstdagen draag ik het liefst rode nagellak. Maar
natuurlijk mag de nailart niet ontbreken en omdat ik dit jaar
niet kon kiezen, heb ik er een mix and match nailart van
gemaakt. Voor ieder wat wils en die net als ik soms een
tikkeltje besluiteloos is. Daar is op deze manier niks mis mee,
toch?
Deze nailart maakte ik speciaal voor Patty. Ze vroeg me of ik
weer een een nailart voor haar wilde maken en natuurlijk kon
ik haar dat niet weigeren!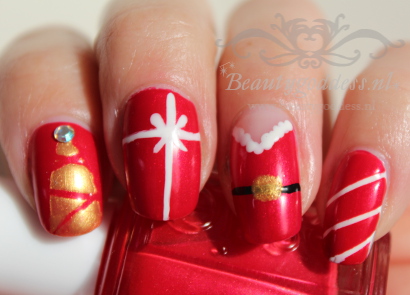 Voor de nailart gebruikte ik vooral gouden en rode nagellak. Ik vind die twee kleuren
écht bij kerst horen.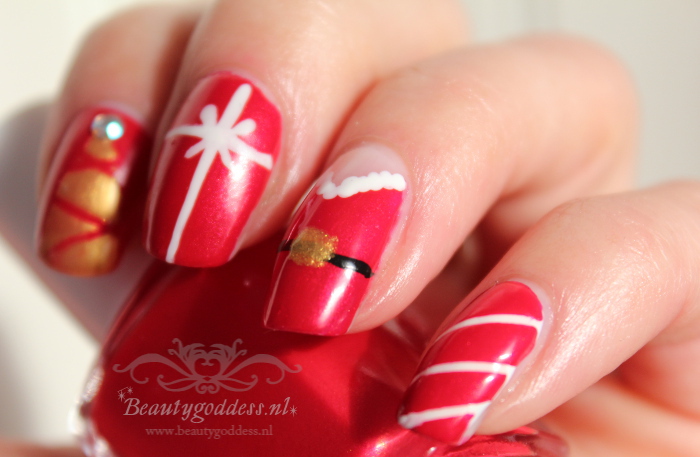 Eerder maakte ik deze Pretty Beauty Land inspired nailart, die ik speciaal
aan Patty heb opgedragen.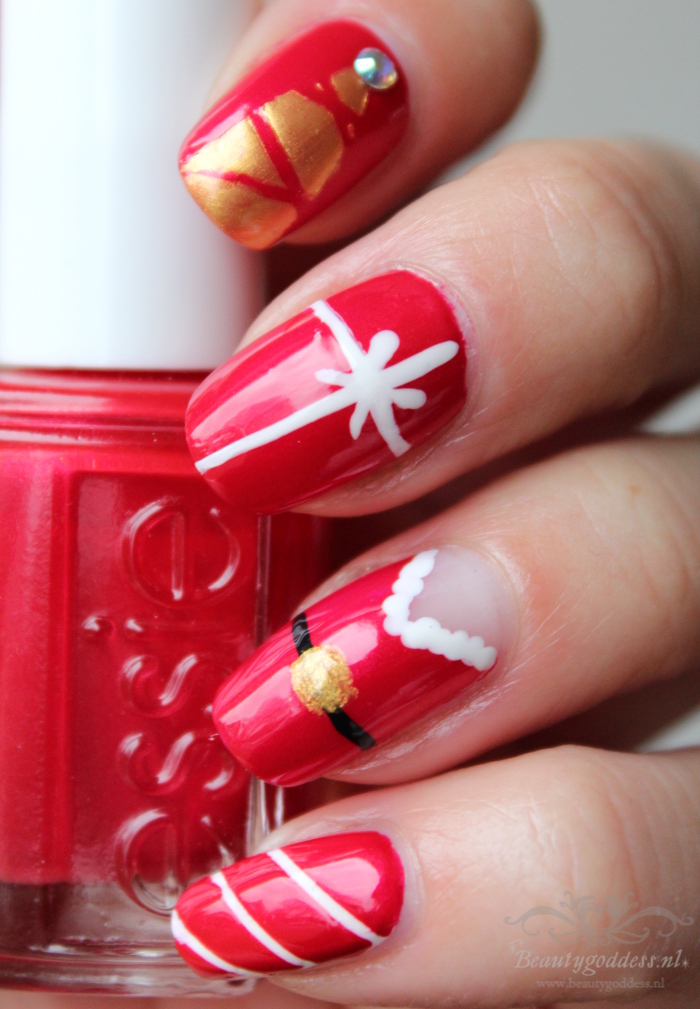 Ben je benieuwd welke nagellak ik gebruikte voor deze nailart?
Lees dan hier verder op Patty's blog.
Welke kleur nagellak siert jouw nagels deze kerst?