Sandy Gold and Coral taped manicure
De laatste tijd zit ik vol met nailart ideeën. Had
ik maar de tijd om ze allemaal uit te voeren. Het
moet vaak snel, snel, snel! En dan mislukt er van
alles en dat levert soms leuk 'blooper material' op.
Maar soms gaat het ook goed.. of bijna goed zoals
deze manicure waarbij ik de nailart tape weer eens
gebruikte.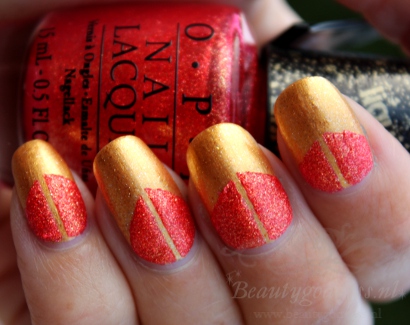 Helemaal tevreden ben ik nog niet, maar het kan ermee
door!
Ik heb Gold Bright van Kleancolor gebruikt als basis kleur
en daaroverheen bracht ik Goldbusters aan van Catrice
voor wat extra 'sparkles'.
Het leek me leuk om Jinx, een liquid sand lakje van OPI,
over de gouden nagellak te gebruiken. Het geeft wel
een grappig contrast vind ik zo'n 'textured' nagellak.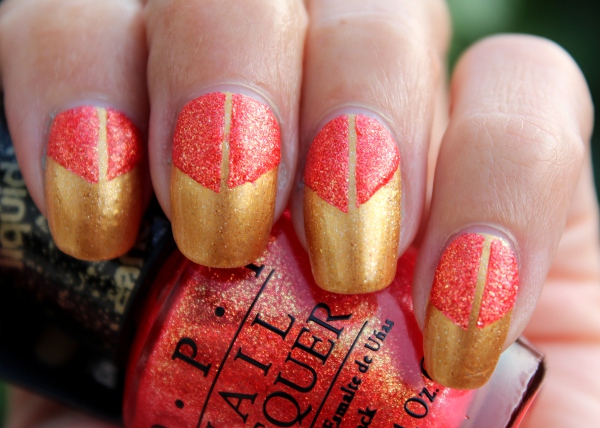 De strepen maakte ik met behulp van nailart tape. En
dit wil ik zeker verbeteren want het kan hier en daar
echt wel wat strakker.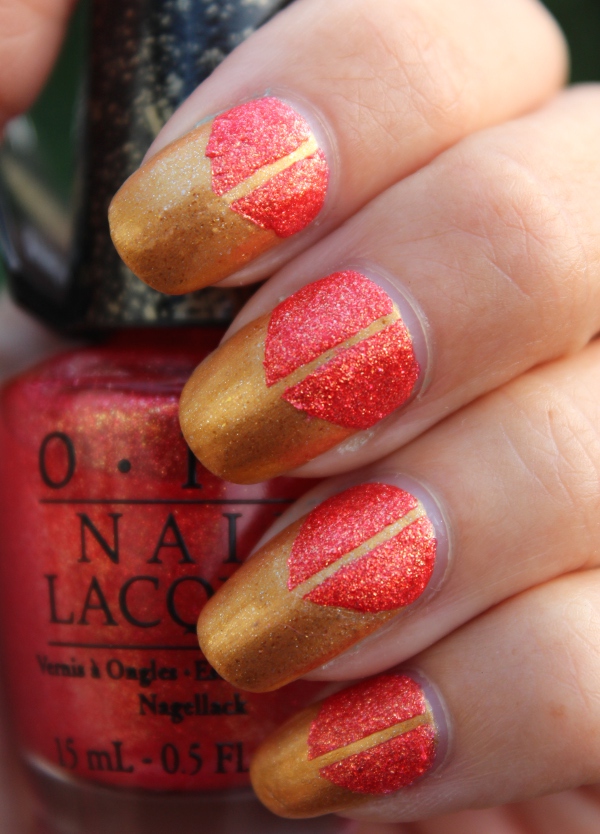 Ik ben benieuwd wat jullie van deze creatie vinden. Ik vind
hem oké, het had wat strakker gemogen, maar hij is wel
lekker zomers en het sandy lakje geeft een leuk effect.