Psst!! Doe jij al mee aan mijn winactie waarmee je Benefit's allernieuwste geheime wapen kunt winnen in de strijd tegen een glimmende huid? Nee?!!
Waar wacht je dan nog op want alleen vandaag en morgen kun je nog kans maken!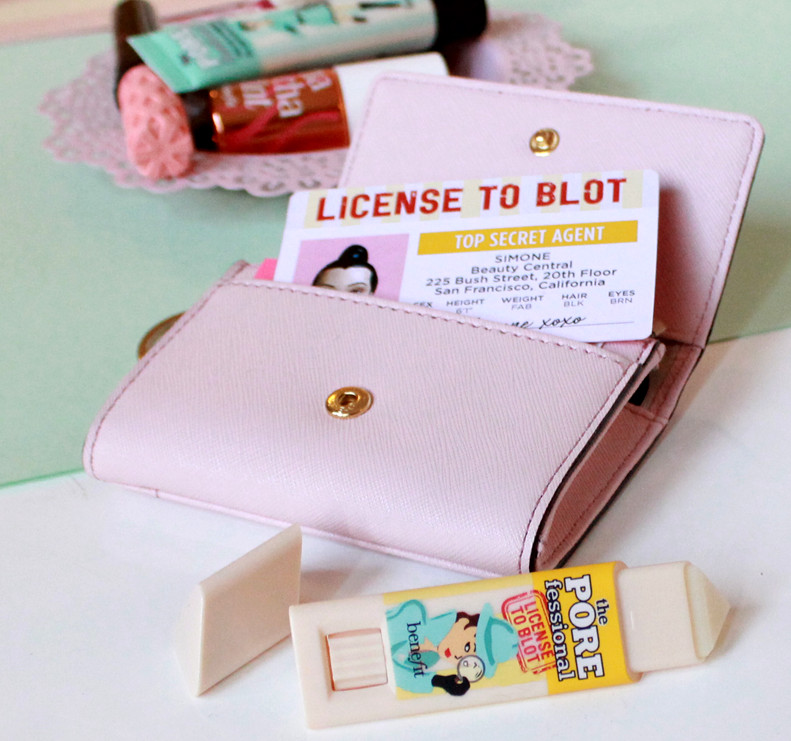 Benefit nieuwste geheime POREfessional agent 'License to blot'  verklaart de oorlog aan een
glimmende huid en houdt ons gezicht maar liefst voor 6 uur gorgeous en shine free!
Heb jij een License to blot hard nodig? Doe dan snel mee want het kan nog maar tot morgen
13 maart!
Wat moet je doen om POREfessional License to Blot te winnen:
Wat moet je doen om kans te maken?
♥ Volg mij op Bloglovin' en save dit artikel;
♥ Like mijn Facebook pagina en deel deze winactie en/óf volg mij
op Twitter en Tweet: ' Volg @beautygoddessnl en maak kans op Benefit's nieuwste
product POREfessional License to blot: http://tinyurl.com/ksxh7mo '
Belangrijk: Laat weten in de comments welke acties jij hebt gedaan om
mee te doen!

Spelregels
♥ Laat een geldig mailadres achter in het daarvoor bestemde vakje bij de comments.
♥ De winactie staat open voor inzendingen uit Nederland én België.
♥ Meedoen kan tot en met 13 maart 00.00.
♥ De winnaar ontvangt persoonlijk bericht van mij.