Uitslag Tweezerman giveaway
Er waren maar liefs 42
deelneemsters voor de
Tweezerman giveaway
waarmee je een Nail
Rescue set van Tweezerman
kon winnen.
Helaas was er maar 1 prijs
te winnen…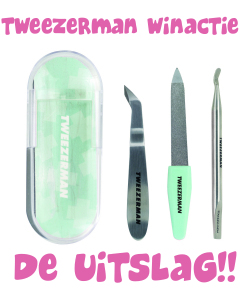 Vanwege het grote enthousiasme
voor de winactie heeft HetBestePincet
ook iets leuks bedacht voor de verliezers.
Lees verder voor de winnaar en de troostprijs!

And the lucky winner is….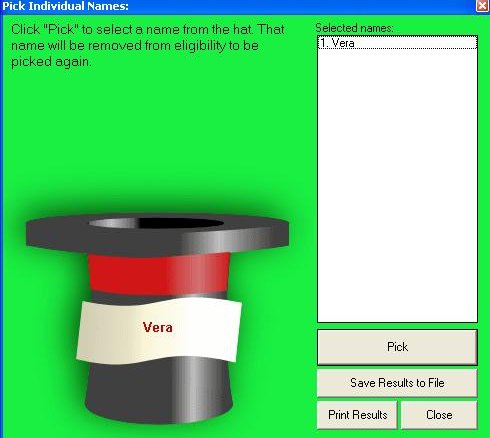 Gefeliciteerd Vera! Ik neem contact met je op voor je adres.
De verliezers geeft HetBestePincet een korting van 15% op hun aankopen.
Hiermee kost de Tweezerman mini Nail Rescue set bijvoorbeeld geen 18,99 euro 
maar 16,15 euro (adviesprijs is 19,95 euro) En een mini brow rescue set van
Tweezerman, lees hier mijn review, kost geen 27,99 euro maar 23,80 euro
(adviesprijs is 29,95 euro). Natuurlijk kun je ook iets anders uitkiezen want
de korting geldt op het gehele assortiment van HetBestePincet. HetBestePincet
verkoopt naast Tweezerman producten bijvoorbeeld ook Rosebud salve. Van code
ACTIE0511BG kunnen de verliezers tot en met 31 mei 2011 gebruik maken.
Zorg dat je hetzelfde mailadres gebruikt voor je bestelling als waarmee je meedeed
aan de winactie. De code is namelijk alleen en speciaal bedoeld voor de verliezers.
Iedereen bedankt voor het meedoen, het volgen en het "liken"!!
Blijf mijn site volgen, nu ook via Twitter via http://twitter.com/beautygoddessnl
want er volgen zeker nog meer winacties!
Bedankt HetBestePincet voor het sponsoren van deze winactie!