De afgelopen tijd heb je op mijn site aan kunnen geven of en hoe vaak je
Urban Decay Eyeshadow Primer Potion oftewel UDPP gebruikt.
Het wordt tijd om de balans op te maken en de eindresultaten te bekijken…
en ik vind ze eerlijk gezegd nogal verrassend!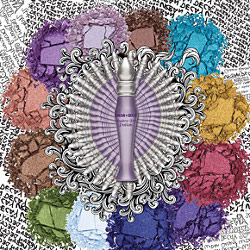 Er waren helaas maar weinig stemmen, 15 totaal.
De meeste stemmen 5 (maar liefst) gaven aan UDPP NOOIT te gebruiken!
Dit had ik niet verwacht. Kennen deze mensen UDPP (hoe bestaat het!) niet of
gebruiken ze een andere geweldige primer waarvan ik het bestaan nog niet weet…
Vragen waar ik waarschijnlijk nooit een antwoord op zal krijgen…..