OPI Diva of Geneva notd
Diva of Geneva van de OPI Swiss Collectie is
een hele mooie warme (pruim) paarse kleur met hele
fijne gouden en paarse shimmers die je afhankelijk
van de lichtval ziet.
klik op de foto voor een vergroting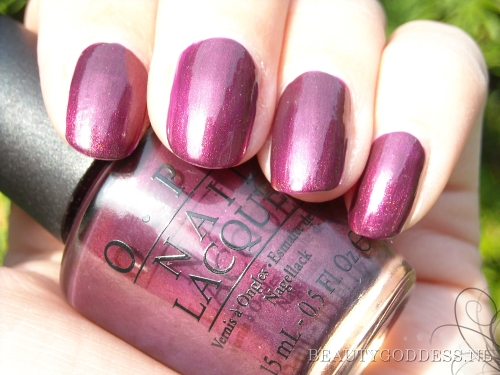 Op de foto draag ik een base coat van John v G,
2 lagen OPI's Diva of Geneva en een topcoat van
Magnetic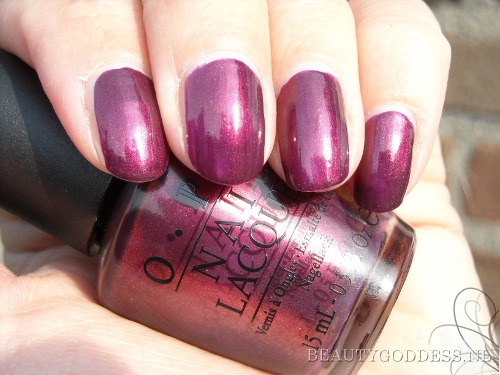 Sommige nagels konden wel een derde laagje
gebruiken want de lak dekte helaas niet overal
even goed. Maar dat zie je alleen wanneer ik
mijn nagels tegen het licht houd…
Wat vinden jullie van deze kleur? Ik vind hem
echt gorgeous!
Houd mijn site in de gaten want zeer binnenkort
houd ik weer een giveaway speciaal voor mijn Bloglovin'
volgers met dit keer een sample van Urban Decay!!!