Review en swatches: China Glaze Electric nights collectie, part 2 blues & greens
Tijdens het swatchen van deze groene en blauwe tinten afgelopen weekend kreeg ik in combinatie met hem
mooie zomerse weer een instant vakantiegevoel over me heen! Deze kleuren uit de China Glaze Electric Nights
collectie doen me denken (en verlangen naar) aan een heldere blauwe zee en groene palmbomen. Kijk verder
voor beach-proof nagels!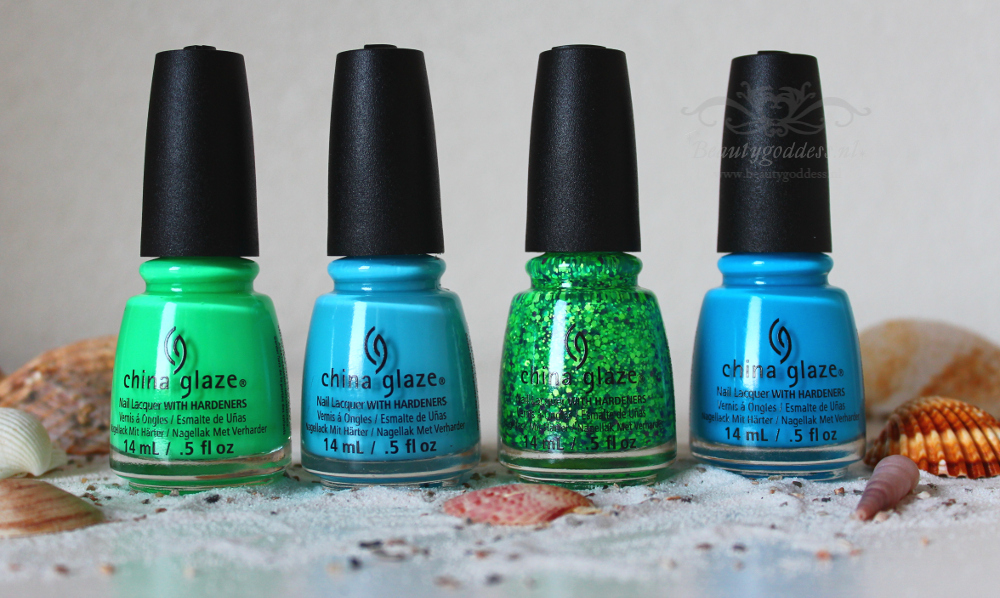 Op een witte nagellak draag ik twee lagen van Can't I get an untz untz. Deze doorzichtige lak
bevat neon groene en paarse hexagons en blauwe glitters die zich goed laten verdelen. Voor
een glitterlak geeft Can't I get an untz untz een verrassend goede dekking.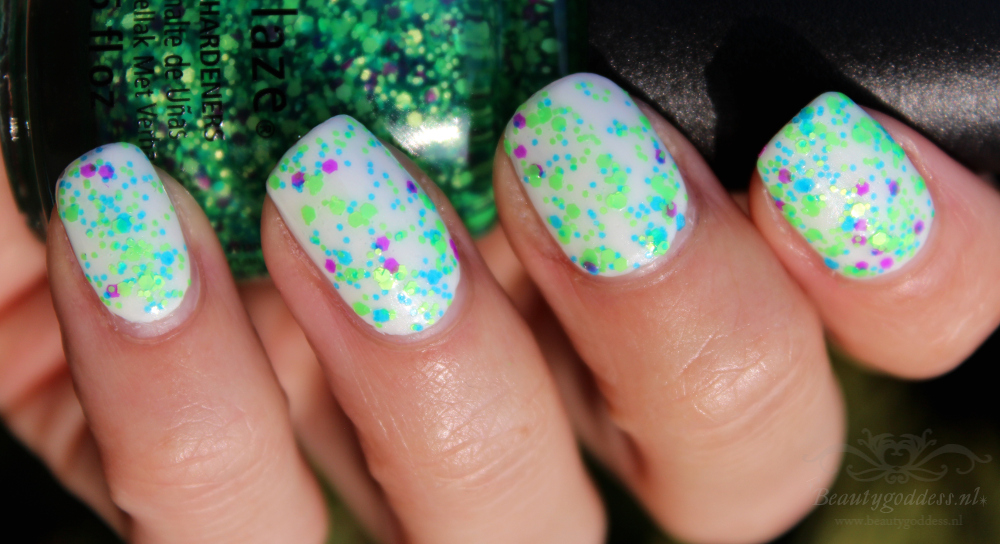 Treble Maker is een felle groene crème lak die mooi dekt na drie dunne lagen nagellak.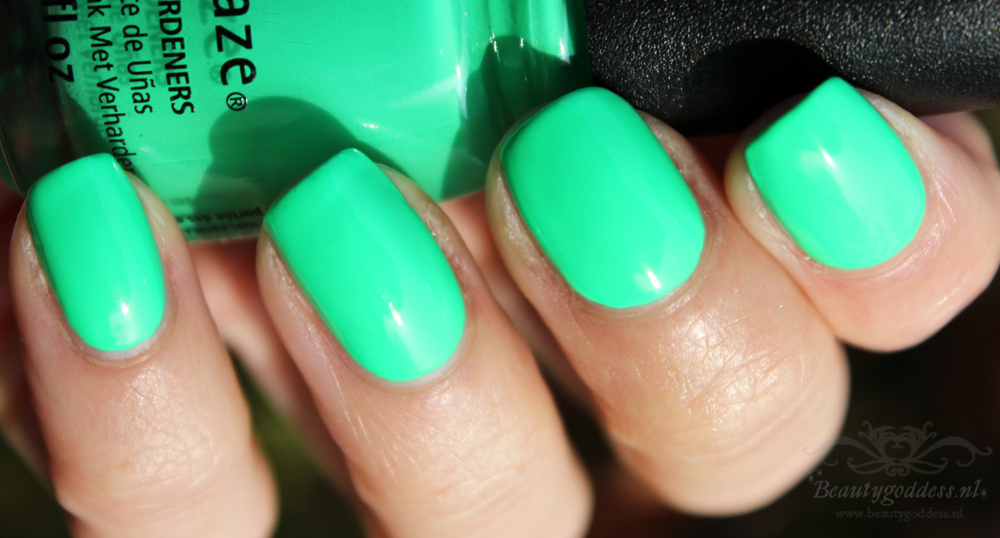 UV to be is een hemelblauwe crème lak die mooi dekt met twee lagen.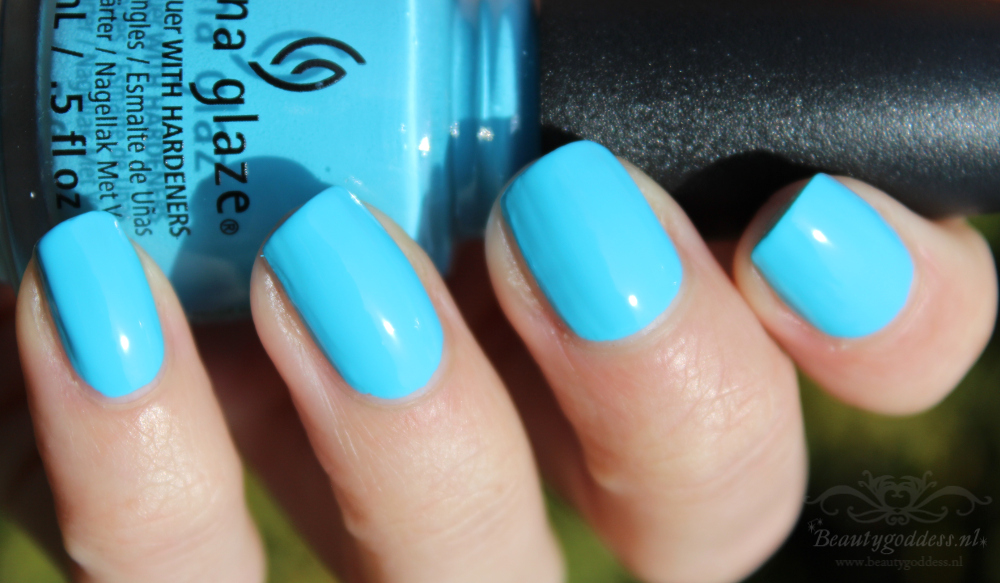 De donkerblauwe side-kick van UV to be is DJ Blue my mind. Deze crème lak geeft na twee lagen
een dekking waar ik tevreden over ben.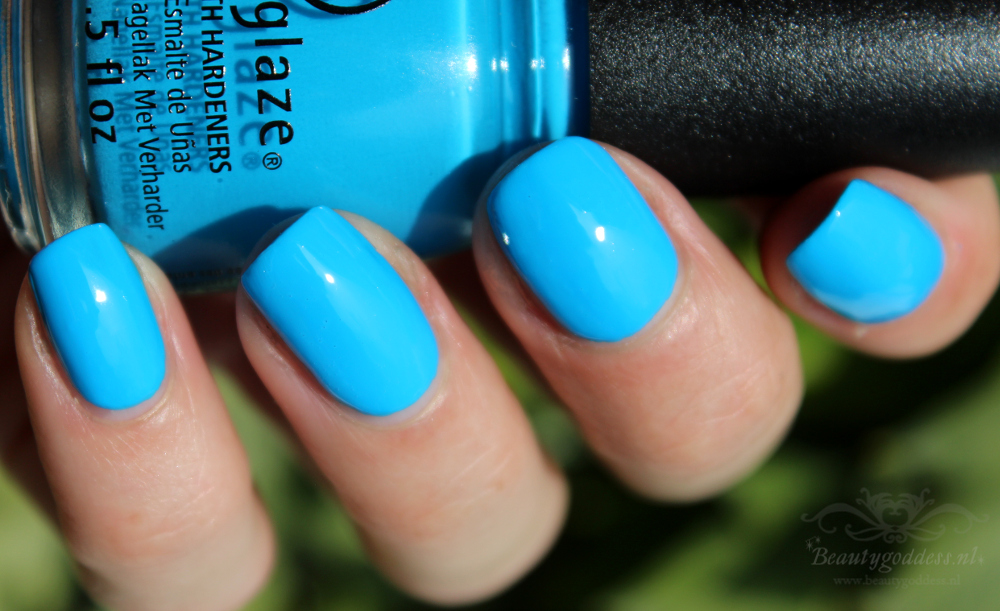 De Electric nights collectie van China Glaze heeft mijn hart gestolen met deze vrolijke tinten
die mij een ultiem vakantie gevoel geven. Ik denk persoonlijk dat ze nóg mooier uit zullen
komen op een zongebruinde huid.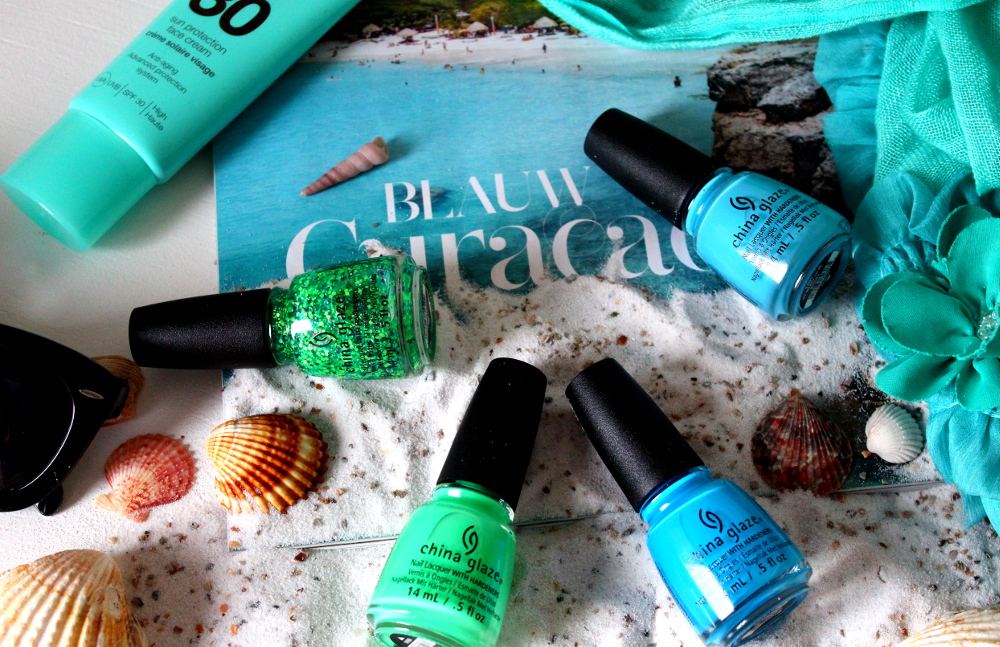 De China Glaze Electric Nights collectie is verkrijgbaar bij webshop Pretty Polish. De lakken
(14 ml) kosten 5,95 euro per stuk
Met welk lakje zou jij op het strand gezien willen worden aankomende zomer?