Handwriting Tag
Van Josephine, Lene, Evelien en Nicole
kreeg ik de Handwriting tag. Thanks, meiden!
Het is de bedoeling dat je voor het
beantwoorden van de tag ouderwets pen
en papier gebruikt. En als er iets is waar ik
niet trots op ben, is het mijn handschrift wel!
klik op de afbeelding voor een vergroting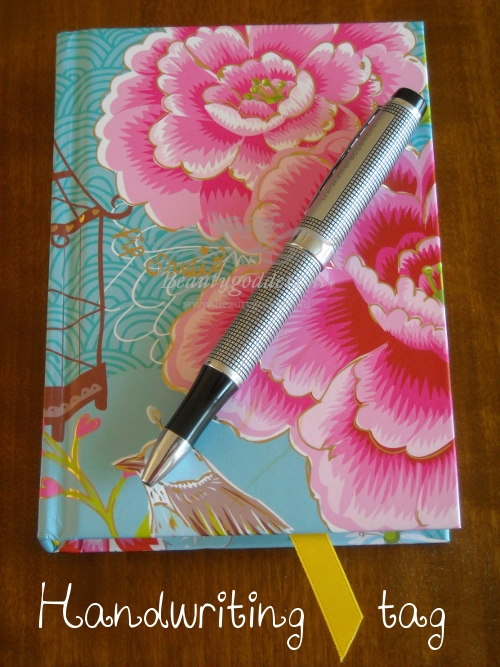 Dit zijn de vragen:
1. What's your name/your blogger name?
2. What's your blog's name/URL?
3. Write "The quick brown fox jumps over the lazy dog."
4. Favorite quote?
5. Your favorite song?
6. Your favorite band/singers?
7.Anything else you want to say?
8. Tag three to five other people.
En dit zijn mijn geschreven antwoorden….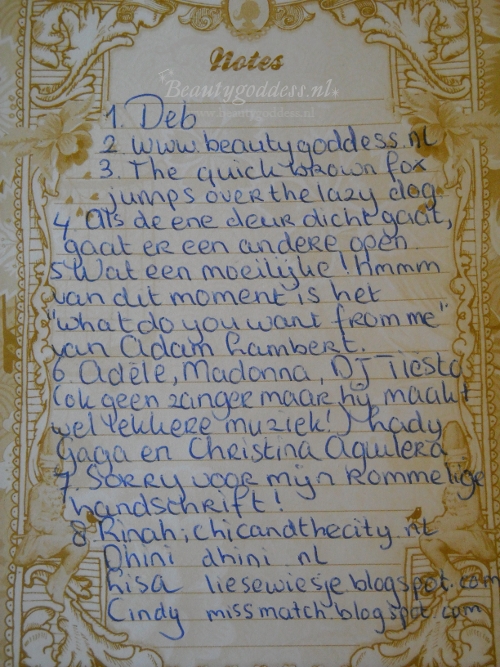 Bij tag ik Rinah, Dhini, Lisa en Cindy. Ladies, ik wil jullie handschrift wel eens zien!