Flirty pink lace nails
Al een hele tijd loop ik met het idee in mijn hoofd om
iets met kant te doen in een nailart creatie. Ik wilde
een wat meer sexy nailart uitproberen. Uitdagend,
maar toch zoet. Ik moest meteen aan die geweldige
clip denken van Lady Marmalade.. en zo kwam deze
pikante nailart tot leven!


Deze nailart is super makkelijk en ook leuk om eens met andere
kleuren (turquoise of course!) te variëren. Jullie krijgen hier zeker
nog variaties op te zien!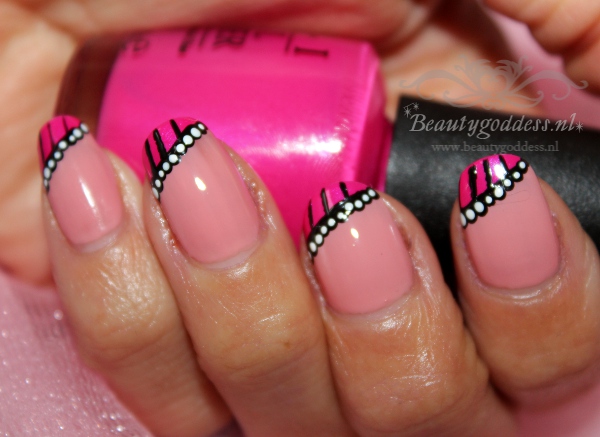 Mijn nailart heeft wel iets weg van Mya's prachtige corset. Ik vond
dit zo'n té gekke clip en het nummer is steengoed!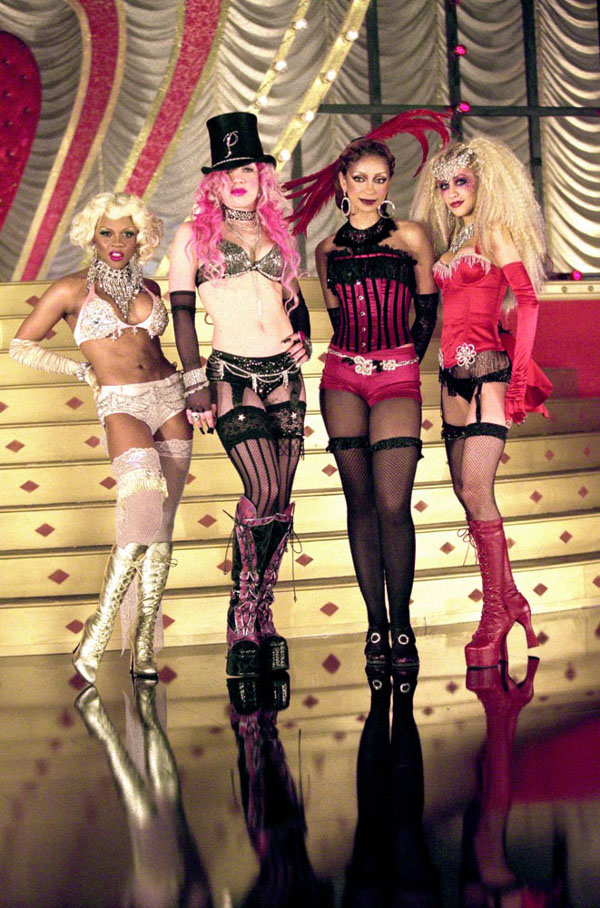 Gebruikte producten:
– Not just a pretty face van Essie als basiskleur
– La Paz-itively hot voor de roze lingerie, corset of wat je er ook in ziet


– Met een zwarte striper van LA Colors heb ik de streepjes gemaakt
en de zwarte stipjes (mbv een dottingtooltje) gemaakt
– Met een witte lak van Safari maakte ik de witte stippen ook weer mbv
een dottingtooltje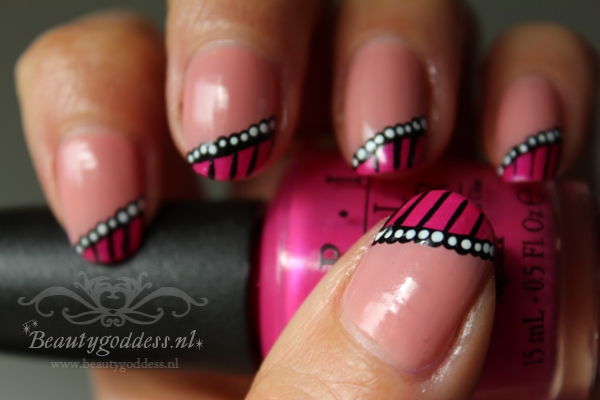 Ik word echt vrolijk van deze nailart. Het is weer eens wat anders.
Het lijkt wel een trend te worden:  'nailart met kant' je ziet er steeds
meer creaties online van verschijnen.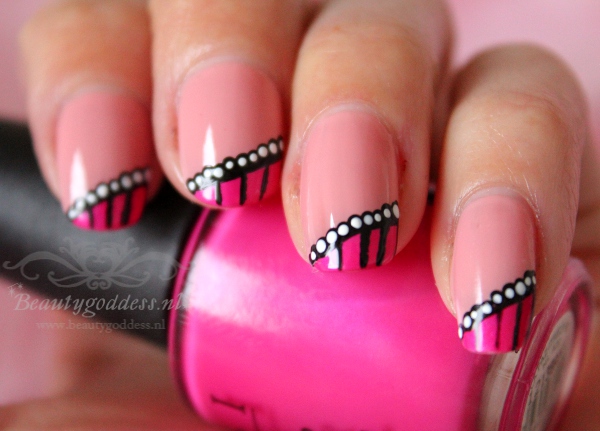 Meer creaties met een sexy kantje komen er zeker aan!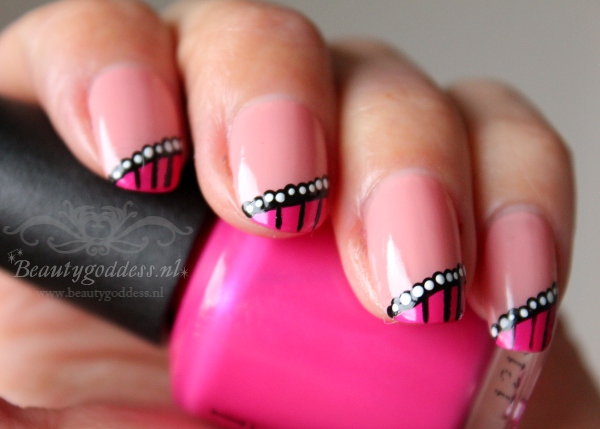 Ik ben benieuwd wat jullie van deze creatie vinden!