Maybelline Color Show: Shine, Sparkle and BE brilliant!
De feestdagen zijn inmiddels voorbij, maar dat betekent niet dat ik geen glitternagellak meer draag.
Ik word van glitters en eigenlijk alles dat glimt (behalve van een glimmende T-Zone dan hihi) altijd
erg blij!
Voor wie net als ik vindt dat "een dag zonder glitters, een dag niet geleefd is" kan zijn hart ophalen
met de glitterlakjes uit de BEbrilliant Color Show Collectie van Maybelline!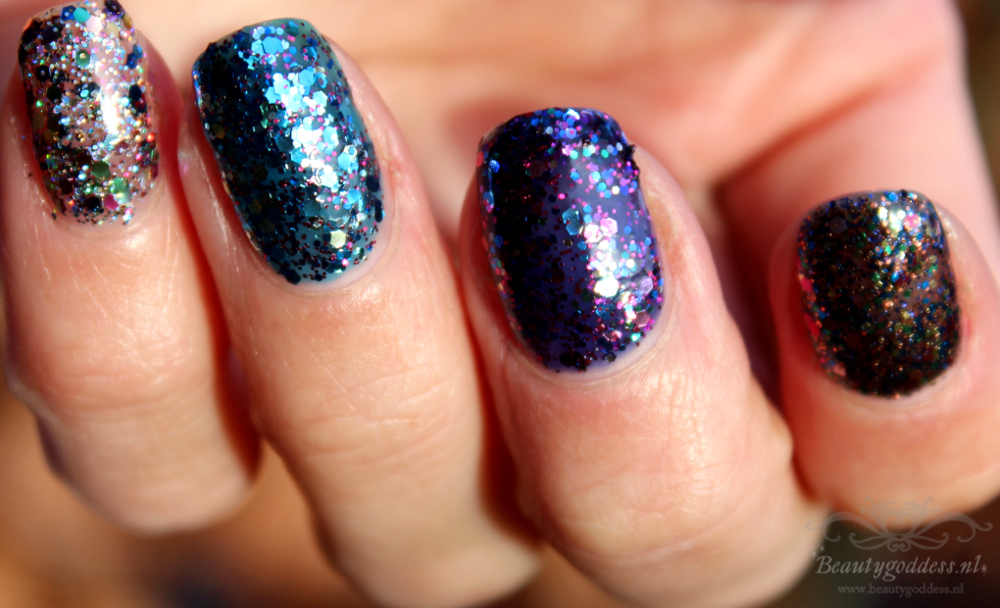 Als handmodel van Peggy heb ik het toch maar weer getroffen met deze mooie glitterlakken van Maybelline.
Zijn ze niet schitterend?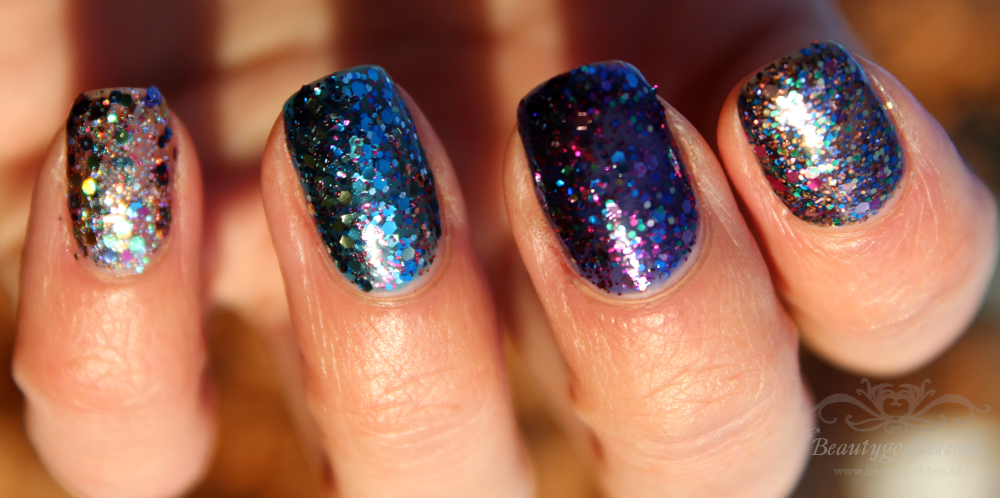 Van links naar rechts zien jullie Light it up, Skyline blue, Purple dazzle en Spark the night.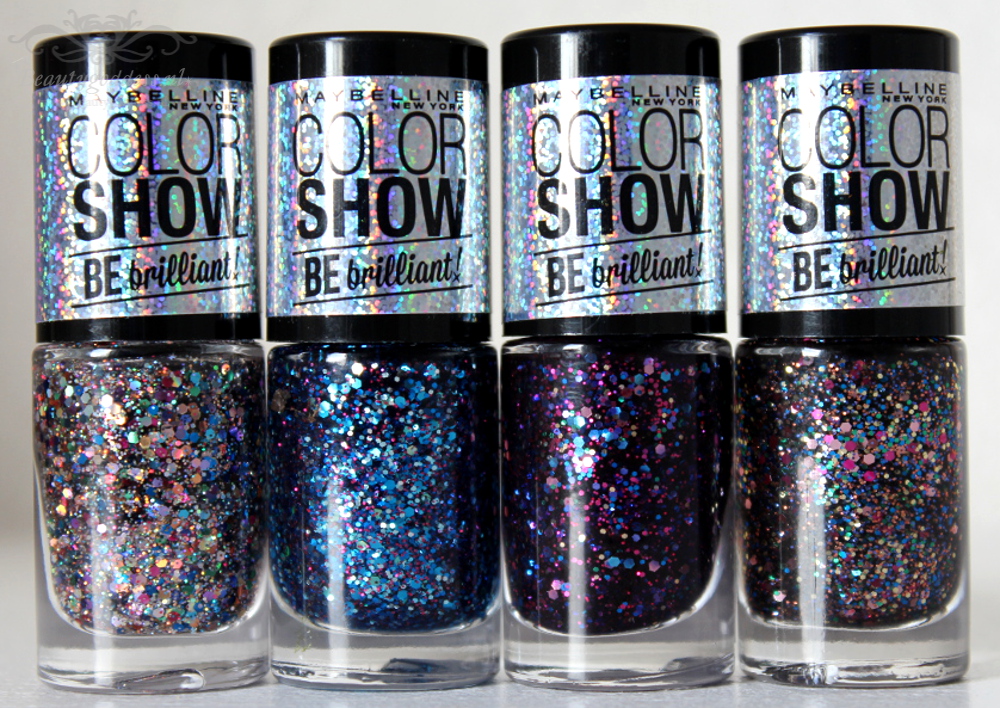 Mijn complete review kunnen jullie lezen op Peggy's blog!
Wat is jouw favoriete glitternagellak?