China Glaze House of Colour voorjaarscollectie 2016 #1
De nieuwe lente collectie van China Glaze "House of Colour" is geïnspireerd op creativiteit, self-expressie
en individualiteit. Het resultaat is een nagellak collectie van 12 gevarieerde kleuren en finishes waarmee
je jouw "true colors" aan de wereld kunt laten zien. Vandaag krijgen jullie deel 1 te zien die vooral bestaat
uit roze tinten. Kijk snel verder voor de swatches!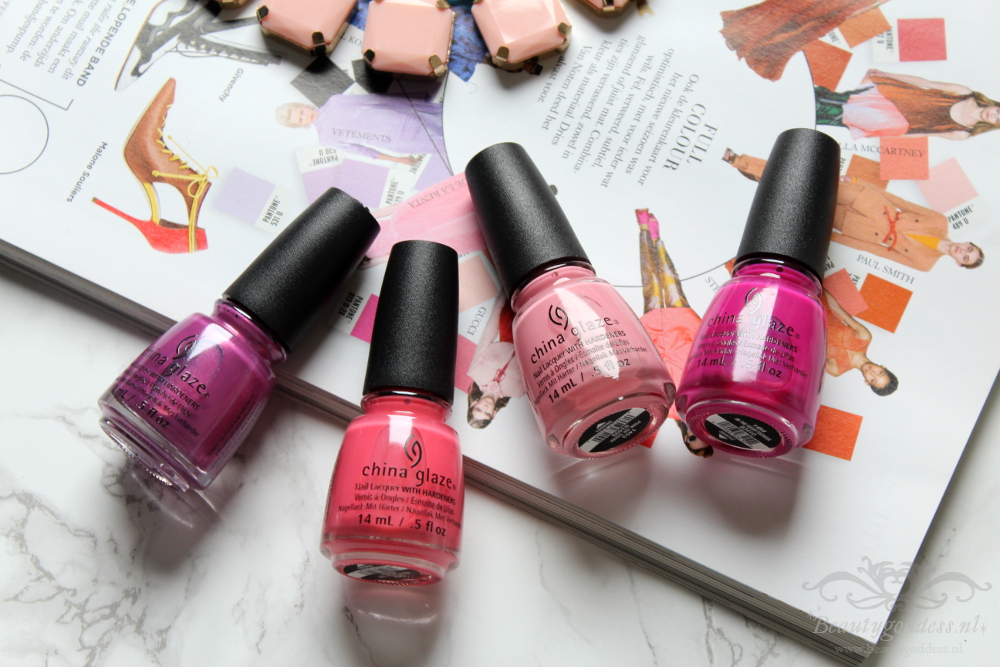 About layin' out is een mooie watermeloen roze lak die dekt met drie dunne lagen. Dit is alvast één
van mijn favorieten van deze collectie! About layin' out doet me denken aan Cute as a button van
Essie.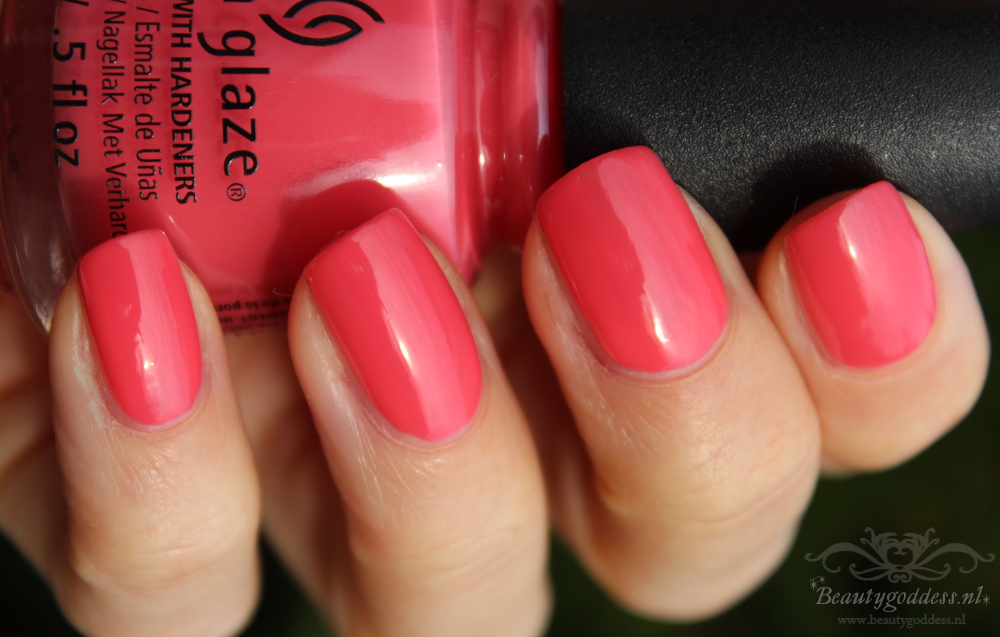 Pink or swim is een zacht roze kleur met een crème finish. op de foto draag ik twee lagen Pink or
swim.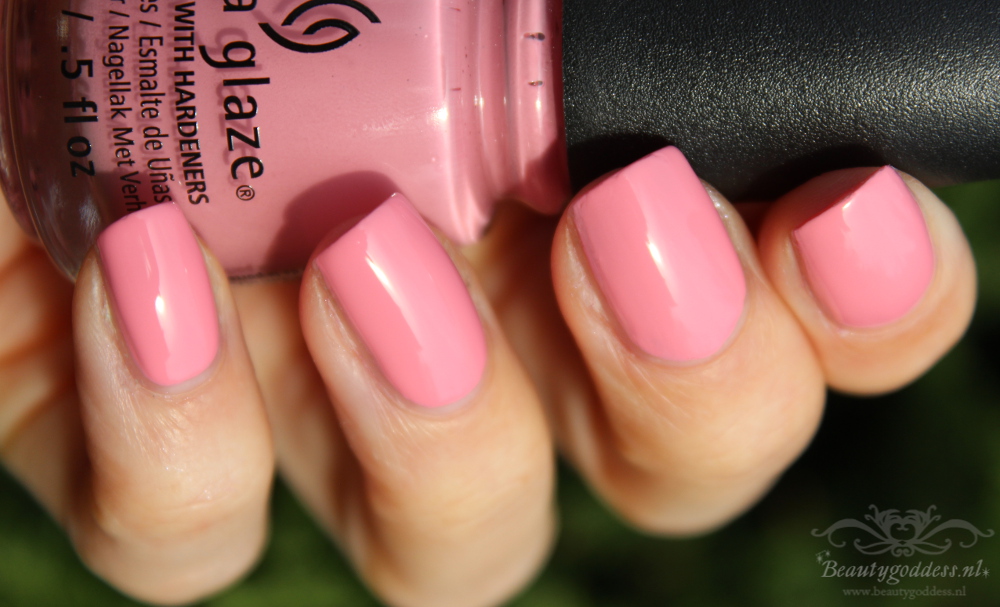 Shut the front laat zich qua kleur niet in een hokje plaatsen en is paars-roze en bevat shimmers
die net een tint lichter zijn dan de lak zelf en voor een metallic-achtige finish zorgen.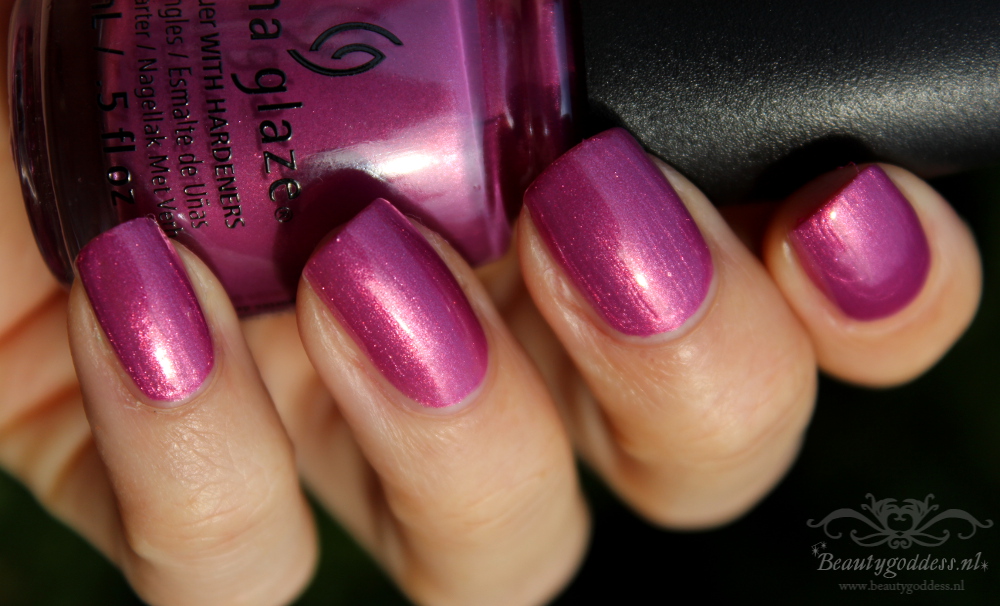 In the near fuchsia is een felle fuchsia kleur met een crème finish. Eén laag geeft eigenlijk al een hele
goede dekking, dus als je weinig tijd (of geduld) hebt dan kun je het bij één laag laten. Op de foto draag
ik (meer uit gewoonte) twee lagen.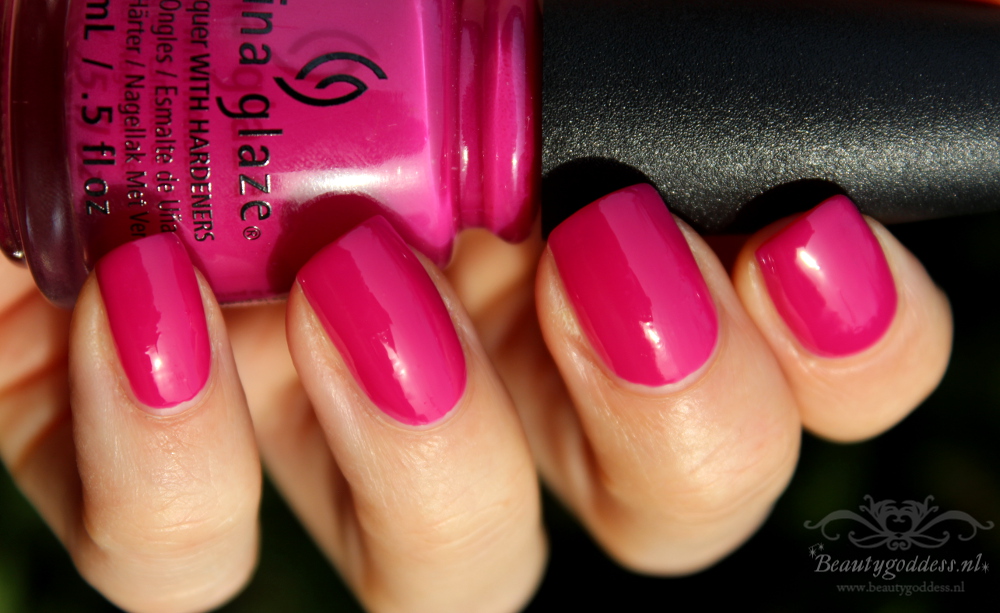 De China Glaze House of Colour collectie is verkrijgbaar bij webshop Pretty Polish. De lakken
(14 ml) kosten 5,95 euro per stuk. Hopelijk heb ik jullie alvast benieuwd gemaakt naar de
andere acht mooie lakjes uit deze collectie!
Welke kleur vind jij het mooiste van deze vier lakjes?