Lavender gradient glitter nails
Veel tijd voor een uitgebreide nailart heb ik de laatste tijd niet.
In de hectiek van de afgelopen weken liep ik vaak met kale
nagels rond wat voor mij bijna hetzelfde voelt als zonder make-up
de straat op gaan. Ik voelde me echt een beetje een slons. Dat
is eigenlijk helemaal niks voor mij!
Daarom ga ik de laatste tijd voor simpel en snel zonder dat dat
er direct vanaf te zien is!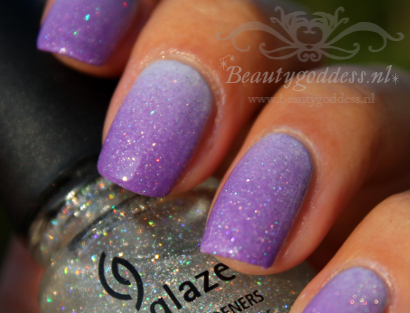 Gradient manicures zijn de laatste tijd favoriet! Het is zo ontzettend simpel en het resultaat valt me
bijna nooit tegen. Ik heb voor deze manicure maar twee kleuren nagellak gebruikt. Dat zou je niet
zeggen toch!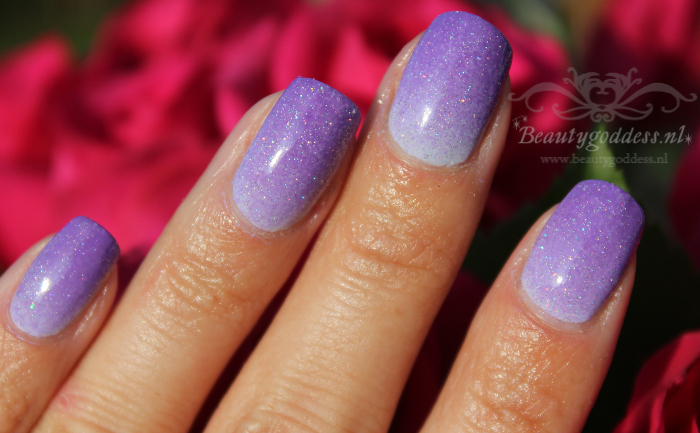 De lichtste kleur is Cloud van Revlon en de donkere kleur is Purple Sunset van Trind (CC190).
Het was even een gok, maar deze kleuren passen echt heel goed bij elkaar.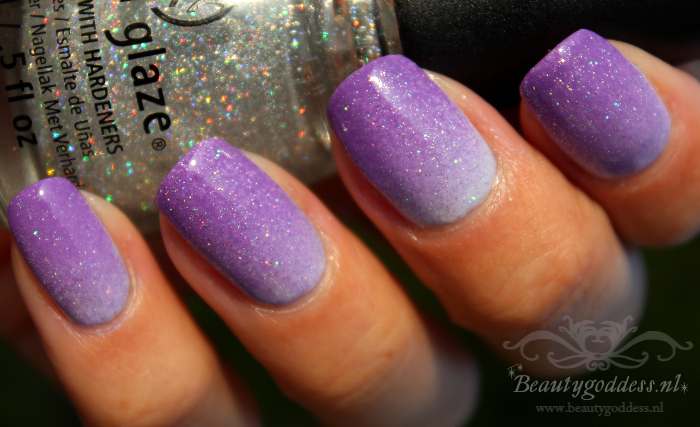 Fairy Dust van China Glaze heb ik gebruikt om de manicure mee af te maken. En man wat blijft
dit een geweldige nagellak! Deze holografische glitterlak lijkt je nagellak op de een of andere
manier te betoveren en sprookjesachtig mooi te maken. Mijn camera slaat er altijd van op hol
wanneer ik deze glitterlak gebruik hihi. Omdat ik van hele gladde nagels houd heb ik nog een
topcoat (Essence better than gel nails) aangebracht.
Overigens is mijn creatie geïnspireerd op deze versie van The Nailasauraus.
Zien jullie liever hele ingewikkelde nailarts of kunnen jullie mijn gradient manicures ook
waarderen?