piCture pOlish Fool's gold
Fool's Gold bracht piCture pOlish uit in 2014, in samenwerking met The Nailasaurus. Ik was
vrijwel direct verliefd op de kleur en kon Fool's Gold dan ook niet uit mijn hoofd zetten. Gelukkig
is Fool's Gold een blijvertje en kon ik dit juweeltje precies twee jaar na de release alsnog aan mijn
stash toevoegen.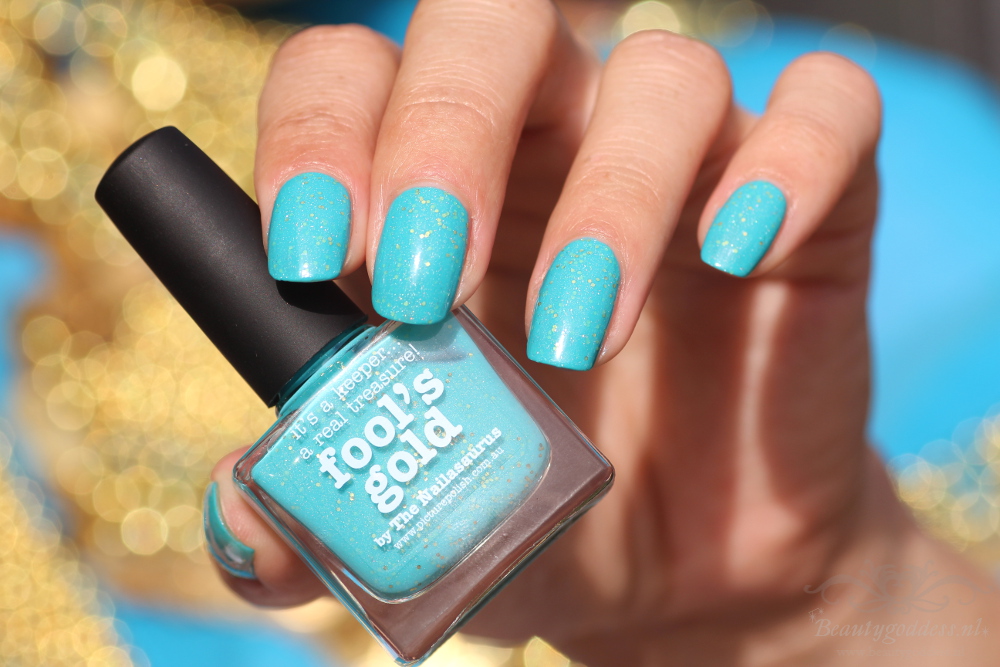 Fool's gold is een prachtige turquoise nagellak met gouden glitters en fijne holografische deeltjes
die de lak optische diepte geven.
Voor een mooie dekking waren er maar liefst vier lagen lak nodig en dat vind ik persoonlijk wel wat veel.
Gelukkig droogt de lak snel dus ik was er niet lang mee bezig, maar de dekking had van mij wel wat beter
gemogen. De mooie turquoise kleur, ja: je bent een fool for turquoise of je bent het niet ;-), maakt een
hoop goed voor mij!
Het eraf halen van deze lak ging overigens vrij makkelijk, al waren de grotere glitters iets hardnekkiger en
bleven achter op mijn nagel. Er was een tweede wattenschijfje met wat remover nodig om ze er allemaal af
te halen.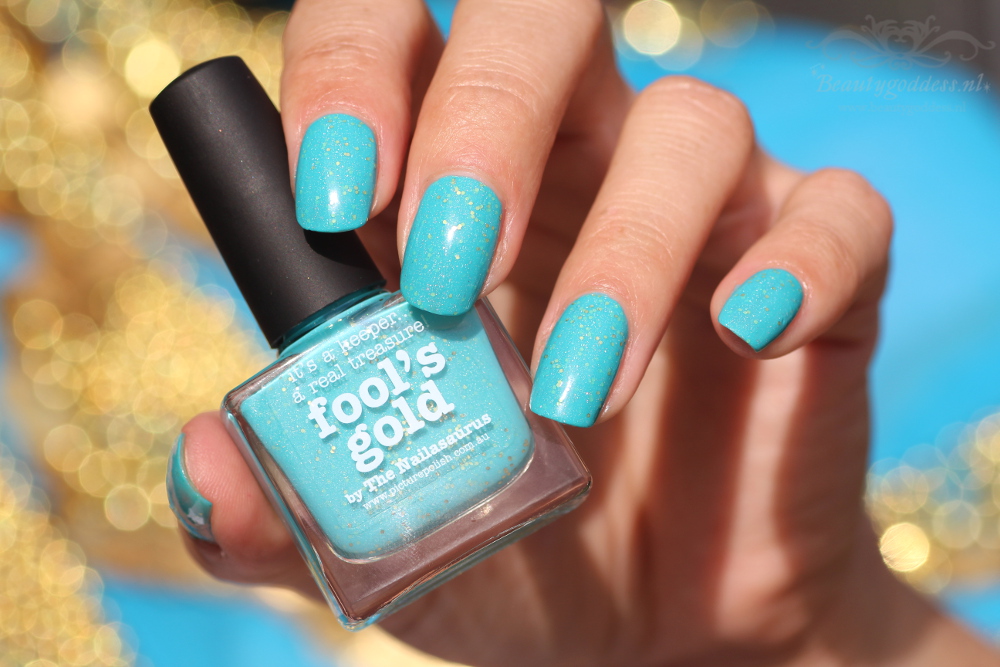 Ben jij bekend met de nagellakken van piCture pOlish, en zo ja wat is jouw favoriet?
Fool's Gold van piCture pOlish is verkrijgbaar bij webshop PrettyPolish voor € 13,00.