Nailpolish Advent Calendar day 11 Sephora X Devotin' to floatin'
Devotin' to Floatin ' ligt al ruim een jaar te wachten om eindelijk
eens gebruikt te worden! Deze nagellak is van de LE Disney Ariel
collectie die Sephora vorig jaar zomer heeft uitgebracht.
Vreemd dat ik deze lak niet eerder heb gedragen want het is nog
wel een van mijn favoriete kleuren. Een echte 'Deb kleur' zoals
mensen zullen zeggen die mij een beetje kennen. Kijk mee voor het
11e lakje uit de nagellak adventskalender!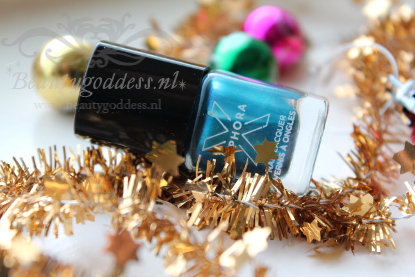 De kleur is echt zó mooi! In het echt is hij nog veel en veel mooier! Ik kon het niet laten
om een accentnagel te maken na het zien van deze tutorial van PSHIIIT. Helemaal niet
toen ik me bedacht dat ik Top Splatter heb voor het maken van de sneeuwvlokjes!
PSHIIIT gebruikt Storm van Picture Polish in de tutorial en die is soortgelijk aan Top Splatter.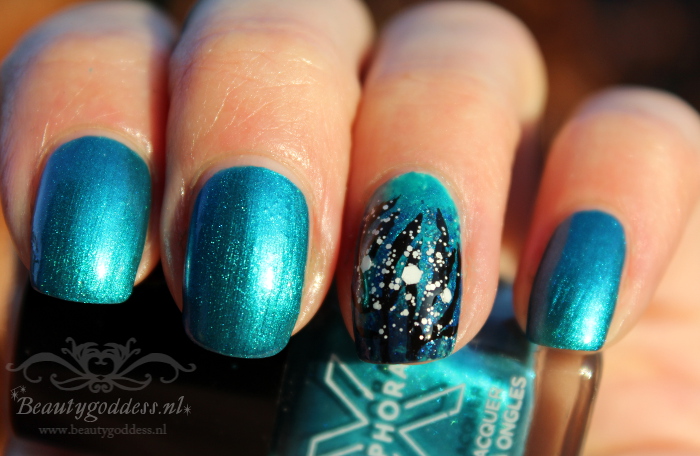 Dit lakje zou zomaar mijn favoriete nagellak kunnen worden. Dit is zo'n typische lak die
mij nooit zou vervelen. In de zomer doet hij mij denken aan de azuurblauwe Caraïbische
zee en in de winter aan de gletsjers in Antartica.. brrr! Dat is toch wel de laatste plek
waar ik nu zou willen zijn, hihi.
Het enige nadeel aan deze lak is toch wel de droogtijd. Het lijkt eeuwen te duren
voor hij droog is. Oh en de hoeveelheid lagen misschien. Er waren alweer drie lagen
nodig voor een goede dekking. De laatste tijd lijk ik alleen maar naar lakjes te grijpen
die minder goed dekken…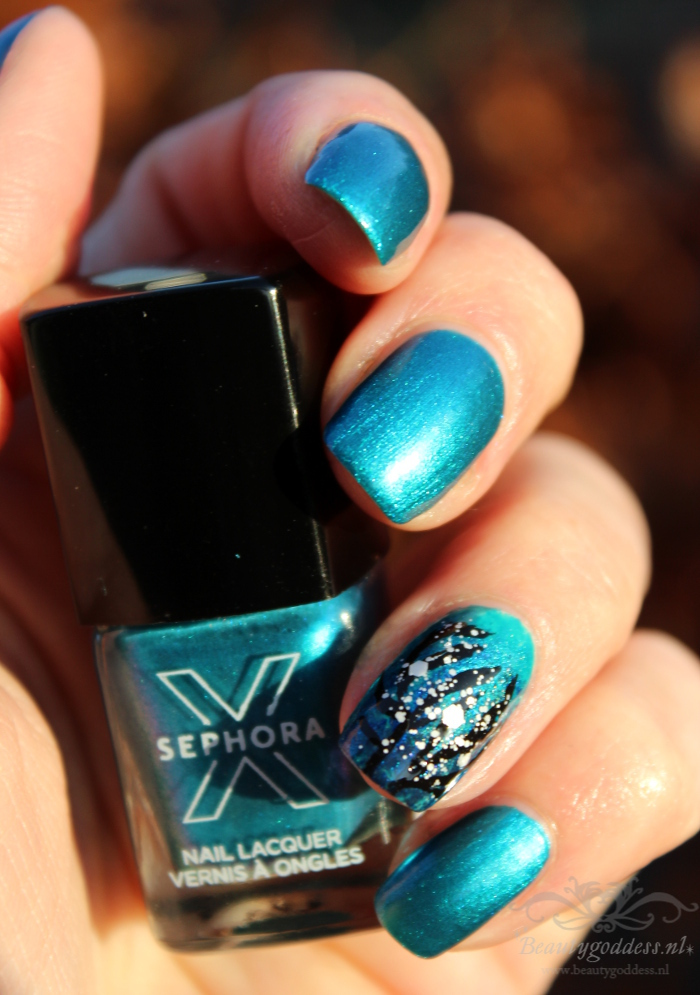 Wat vind jij van deze nagellak en is het een kleur die je zou dragen?

Ik geef het stokje nu weer door aan Dhini: check morgen op haar blog voor het
12e lakje uit onze adventskalender!
Volg mij via: ♥ Bloglovin' ♥ Facebook ♥ Twitter